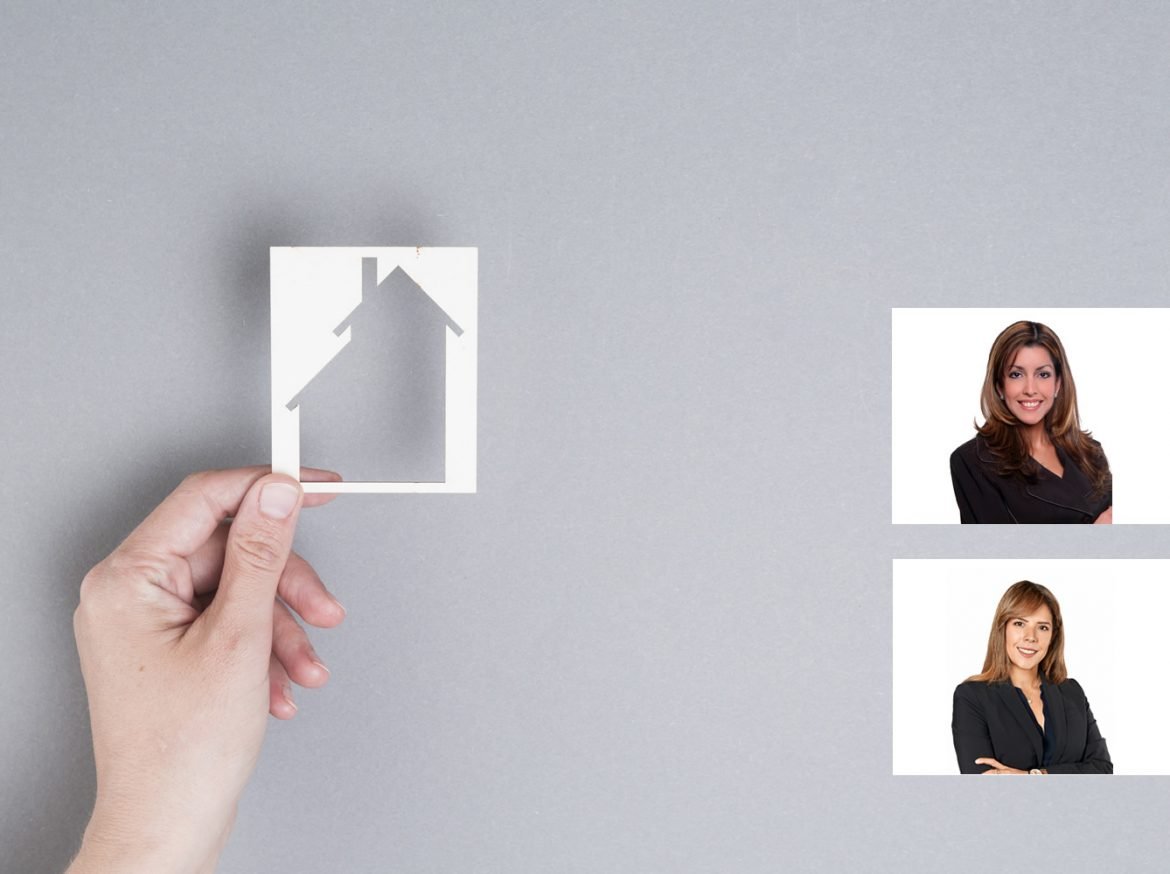 24 de junio de 2020.
En junio de 2020 se cumplen diez años de haberse expedido la Ley 31 de 18 de junio de 2010, mediante la cual se establece el Régimen de Propiedad Horizontal en Panamá. Este mismo mes, finalmente se publica y entra en vigor su respectiva reglamentación, mediante el Decreto Ejecutivo 151 de 16 de junio de 2020 ("Decreto Ejecutivo 151").
Aunque muchas de las disposiciones en esta reglamentación ya se ejecutaban en la práctica, el Decreto Ejecutivo 151 desarrolla con mayor amplitud los siguientes aspectos de interés:
El trámite de incorporación al régimen de propiedad horizontal sobre más de una finca y sus mejoras, bastando el consentimiento de su respectivo propietario.
Lo concerniente a la incorporación al régimen de propiedad horizontal de lotificaciones, parcelaciones y urbanizaciones con lotes servidos cuyas mejoras se edifiquen posteriormente.   Se establece que para incorporar las mejoras nuevas y levantar la marginal impuesta al incorporarse al régimen de propiedad horizontal, basta con la obtención de la certificación del pago de la tasa respectiva que expide la Dirección de Propiedad Horizontal del Ministerio de Vivienda y Ordenamiento Territorial (MIVIOT).
La tramitación de las incorporaciones de propiedad horizontal originaria y derivada, así como de propiedades horizontales destinadas a alojamiento público turístico. Se solicita se aporten al inicio del trámite, documentos esenciales como lo son, en el primer caso el plano de lotificación aprobado en la Dirección Nacional de Ventanilla Única del MIVIOT y en el segundo caso, la certificación vigente de inscripción de la empresa en el Registro Nacional de Turismo de la Autoridad de Turismo de Panamá (ATP).
El trámite de incorporación de las edificaciones construidas sobre terrenos concesionados o propiedad de terceros.
Queda establecido el porcentaje de avance de obra para iniciar la solicitud de incorporación al régimen de propiedad horizontal según el tipo de incorporación.
Establece con detalle los pasos que el MIVIOT debe completar internamente con respecto a las solicitudes de incorporación al régimen de propiedad horizontal.
El rol del Comité de Administración de la Propiedad Horizontal. Se permite la designación de la figura del Subadministrador.
El tratamiento de las mejoras suntuosas.
El proceso para reservar el nombre del PH en el Registro Público de Panamá.
El tema de las reservas del promotor por el término máximo de diez años de las que hace referencia la Ley 31 de 2010.
En la reserva de la azotea se menciona el acceso independiente obligatorio al área de rescate que establece el Benemérito Cuerpo de Bomberos.Es importante mencionar que, si en el reglamento de copropiedad se va a hacer una reserva del uso de la azotea, el promotor debe adicionar a la solicitud de incorporación al régimen de propiedad horizontal una declaración jurada que certifique que la reserva se hizo constar en los respectivos contratos de promesa de compraventa y compraventa.
La conversión al régimen de propiedad horizontal de las urbanizaciones de calles privadas que se rigen por asociaciones sin fines de lucro conforme a la Resolución 28-2003 de 21 de febrero de 2003 del MIVIOT.   Es consabido que este modelo de desarrollo inmobiliario conlleva la instalación de garitas para controlar el acceso público y las calles internas de la urbanización, que, en lugar de ser transferidas al Estado, son transferidas a la asociación.  Este tipo de regulación tiene la desventaja de no garantizar las restricciones que se impongan sobre la finca madre o en la primera escritura de transferencia, más allá del término que la Constitución Política permite, sumado a la poca celeridad y efectividad en la recaudación de la cuota de mantenimiento morosa, ya que no siempre se puede documentar la deuda en un título ejecutivo. A diferencia del régimen de propiedad horizontal que sí otorga mérito ejecutivo a la certificación de deuda emitida por el administrador inscrito, lo que facilita la interposición de un proceso ejecutivo.
Otro aspecto que llama la atención es que se deja con claridad que, si el desarrollo inmobiliario requiere una servidumbre de paso o de otro tipo, deberá presentarse plano aprobado por el MIVIOT y si responde a otra entidad por su naturaleza, igualmente deberá aportarse el correspondiente plano aprobado por dicha institución.
Se deja por sentado que el promotor entrega los bienes comunes al representante legal de la Propiedad Horizontal una vez haya obtenido el permiso de ocupación y haya traspasado al menos un 51% de las unidades inmobiliarias.
En concordancia con la Ley 31 de 2010, se establece que la cuota de mantenimiento se fija por metro cuadrado para los desarrollos inmobiliarios verticales y por unidad inmobiliaria en los desarrollos inmobiliarios horizontales, circunscribiendo su fijación a parámetros objetivos y enfatizando que el cálculo de dicha cuota de mantenimiento no puede estar vinculada a parámetros particulares de determinado propietario o unidad inmobiliaria.
En cuanto a la forma de celebrar las reuniones de los propietarios, el Decreto Ejecutivo 151 regula que puede ser establecida en el reglamento de copropiedad la modalidad de participación virtual a través de métodos electrónicos y tecnológicos.  Sin embargo, algunos interpretan que la ley 31 de 2010 no especifica que la asistencia es esencialmente presencial.  En los tiempos que vivimos donde las reuniones presenciales son limitadas y hasta prohibidas, ¿qué pasará con aquellos PH que no cuentan con esa especificación prevista en su reglamento de copropiedad?  ¿Se verán obligados a tramitar la modificación del reglamento para lograr las reuniones virtuales? Hemos escuchado diferentes opiniones al respecto, por lo que sería interesante conocer el pronunciamiento de la Dirección de Propiedad Horizontal, luego de la expedición de esta reglamentación.
Autoras:
Giselle Moncada
Asociada Senior, Morgan & Morgan
[email protected]
María Eugenia Crespo
Asociada, Morgan & Morgan
[email protected]
Thursday, 15 November 2018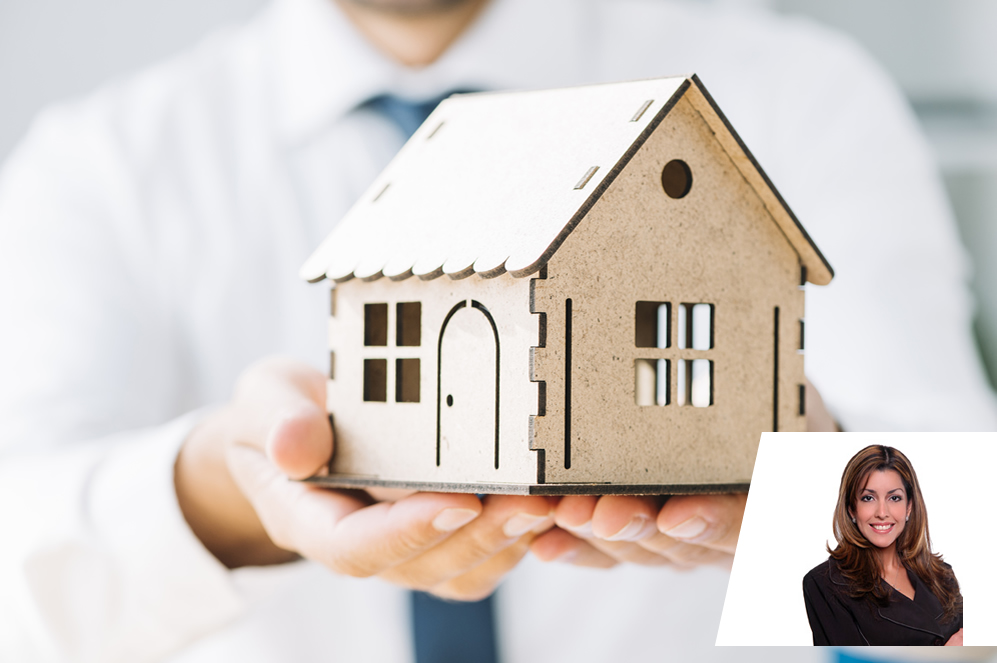 Giselle Moncada de Vasquez, senior associate, Morgan & Morgan
The loan agreement secured by mortgage is a legal and financial concept that has undoubtedly been a pillar of world economic progress. Hence, the Supreme Court of Justice of Panama in some of its judgments has given it its importance as part of the economic public order.
Certainly, this optimal progress is possible as long as the majority of the debtors pay off the loan punctually, and in cases when they are not able to comply with said payment to its creditor, by activating a mechanism to achieve the expedited collection of the real mortgage loan through a safe conversion system.
Mortgage loan or security trusts
It is important to mention that in recent years the lenders have increased the use of security trusts to guarantee their loans, instead of loans secured by mortgages. Despite of the benefits offered by security trusts to creditors and customers, there is another sector of the market that keeps using the loan agreement secured by mortgage. 
Recovery process of mortgage debt
The success of the legal concept of mortgage loan requires the summary proceeding of the real estate guarantee, for cases in which the loan falls into arrears. In the Panamanian legal system, the judicial process generally used for the collection of this type of mortgage debt is the so-called "executory process with waiver of procedures", thus we have a process that is very special and very summary at our disposal.
The reality is that the aforementioned process is not usually as expeditious as it faces delays both in the processing of the judicial process itself, in the procedure following the registration of the award (mainly in the physical taking of the auctioned property), until achieving the actual sale that is when the collection shall be satisfied.
This time we will list five lines of action that would reduce the harmful damages of a delayed and deficient conversion of the liquid asset through the aforementioned collection process:
To apply to the Judicial Branch for an adaptation to the regulation of the way these processes are distributed in the Single Window System [known as Registro Único de Entrada (RUE)] so that judges who have links with credit entities, when the latter are executors, can be previously excluded from each distribution. In practice, the processing of a judicial impediment of this type can delay the admission of a process more than two months. The foregoing would even enhance the valuable time of our judicial officers.
To insist on a procedural reform that empowers the Judge who is acquainted with the execution process, to order the eviction of occupants who do not hold an ownership title of the auctioned property. In comparison to the handling that was given by officials named Corregidores, the eviction proceeding to remove squatters, which is currently the responsibility of the Justices of the Peace, has not presented the improvements in response times expected by users. There are cases in which foreclosed properties are invaded by opportunists who then try dilatory actions in bad faith, postponing the proceeding indefinitely.
To urge the corresponding authorities (Judicial and Executive Branch) to have the necessary funds for the implementation of Law 12 of May 19, 2016 (Insolvency Law), which creates the Insolvency Circuit Judges and the Fourth Court of the First Judicial District, which would have the power exclusively to hear the bankruptcy proceedings and all executory processes for major claims (that is, also the executory process with waiver of procedures). Despite the fact that the Law came into force on January 2, 2017, the aforementioned judicial offices have not yet been created nor have their personnel been hired.
To benefit the real estate tax situation of the guarantees auctioned or granted as payment in kind. At the moment, the cadastral value of a property is raised considerably with interest, fees and legal expenses when auctioned or granted as payment in kind. The clearance of said property becomes even more difficult for its later sale if the debtor of the loan omitted to declare the improvements before the auction. This hinders its immediate sale while trying to resolve the tax situation.
To promote in the population the culture of managing their budget properly and emphasize this teaching from school education. Although sometimes an unpaid debt can be due a health problem or loss of employment, the vast majority of cases seem to be resulting from consumerism.
Let us consider for a moment the economic repercussions that a high default rate in the payment of mortgage loans and the impossibility of making the real estate guarantee effective can have at the national level. It is imperative to take the corrective actions mentioned above.
Tuesday, 25 September 2018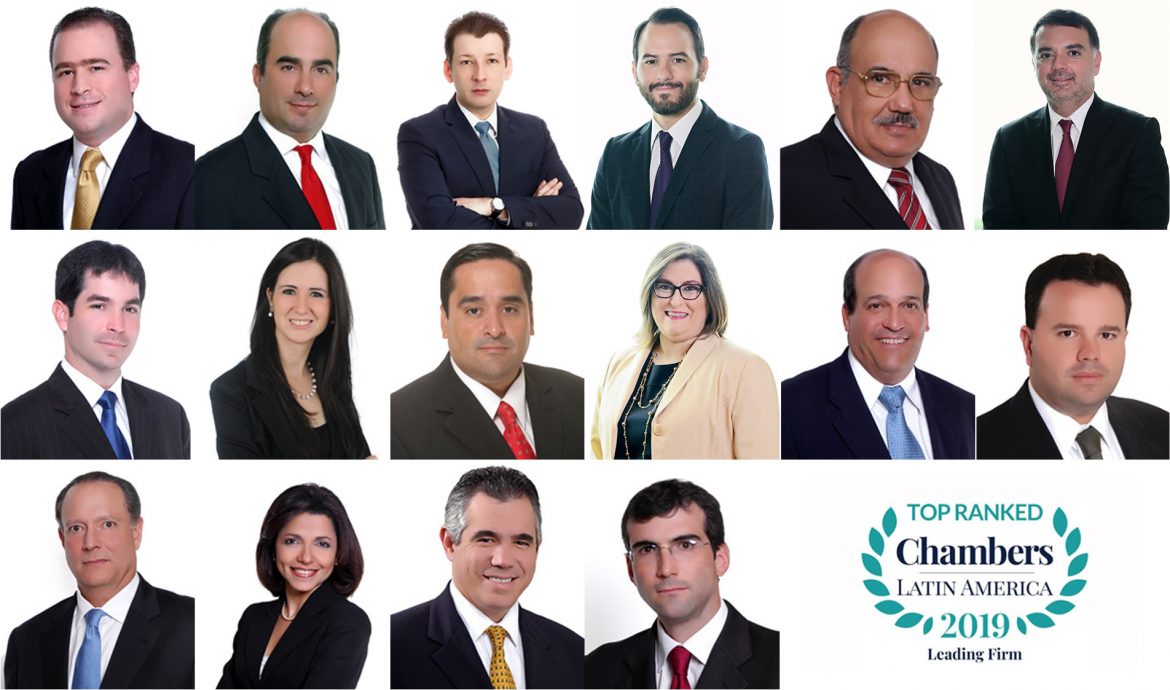 Panama, September 25, 2018. Morgan & Morgan and sixteen attorneys of the firm were recognized in the Chambers Latin America 2019, guide of the best lawyers and law firms across 20 countries of Central America, the Caribbean, South America and Mexico.
The firm has been ranked in the first Bands within the areas of Banking & Finance, Capital Markets, Corporate/M&A, Dispute Resolution, Energy & Natural Resources, Intellectual Property, Offshore, Projects, Real Estate, Shipping and Shipping Litigation.
Likewise, the publication noted as leaders in their areas attorneys Inocencio Galindo, Francisco Arias, Ramon Varela, Roberto Vidal, Simon Tejeira, Jose Carrizo, Luis Vallarino, Ana Carolina Castillo, Allen Candanedo, Maria Eugenia Brenes, Roberto Lewis, Luis Manzanares, Enrique De Alba, Jazmina Rovi, Juan David Morgan Jr. and Francisco Linares.
One of the clients interviewed stated that "Judging by the results that the firm achieves, I can say that their advice is effective and arrives in a timely manner. I would highlight their availability and technical competence". 
About Morgan & Morgan
With over 80 lawyers and 20 practice areas, Morgan & Morgan is a full service Panamanian law firm, regularly assisting local and foreign corporations from different industries, as well as recognized financial institutions, government agencies and individual clients. Of particular note is our continuous advice for clients involved in all stages of the development of important projects related to energy, water supply, construction, oil, mining, public infrastructure, retail, ports, transportation, among others. Learn more at www.morimor.com.
Published in

2018, Allen Candanedo, Ana Castillo, Banking Law, Banking Law_publi, Energia_publi_es, Energy_publi, Enrique De Alba, Estate Planning_publi, Estate Planning-es_publi, Francisco Arias, Francisco Linares, Inocencio Galindo, Jazmina Rovi, Jose Carrizo, Juan David Morgan Jr, Litigation and Dispute Resolution, Litigios y Resolución de Conflictos, Luis Manzanares, Luis Vallarino, Maria Brenes, Mergers & Acquisitios, News, Projects, Projects-es, Ramon Varela, Real Estate, Real Estate-es, Roberto Lewis, Roberto Vidal, Securities and Capital Markets, Securities and Capital Markets-es, Shipping and Admiralty Ligitation, Simon Tejeira