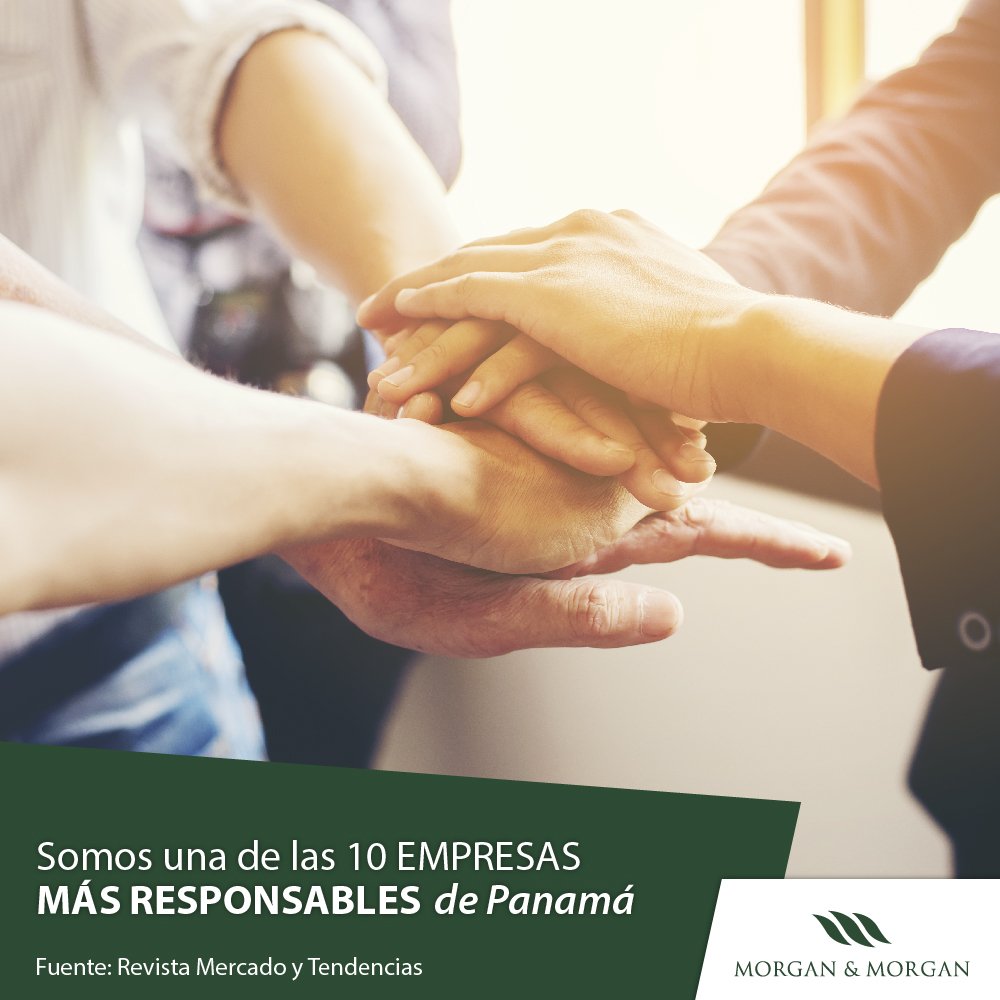 Recently, Morgan & Morgan was highlighted in the list of companies in the Central American and Dominican Republic region as having the best corporate social responsibility (CSR) strategies. The firm took the 77th position regionally, and the 10th in Panama. This is the third edition of the ranking prepared by the magazine Mercados & Tendencias and the market research company Dichter & Neira.
The analysis was made by 700 managers involved in CSR strategies in companies in Costa Rica, Honduras, Nicaragua, El Salvador, Guatemala, Dominican Republic and Panama.
To reduce environmental impact, oversee the wellbeing of employees, foster education, carry out community actions, promote entrepreneurship and comply with government obligations among others, are the common denominators of these companies that bet on sustainable growth in their countries.
Companies such as Banco General, Copa Airlines, Cerveceria Nacional, Movistar, Panama Canal Administration, Cemex, Medcom and Morgan & Morgan make up the list of companies recognized in Panama.
Morgan & Morgan Group's investment in corporate social responsibility exceeds two million dollars a year, in addition to being a signatory of the UN Global Pact since the year 2001, continuing a tradition of over 90 years with a renewed commitment to the wellbeing and development of its employees and the community.
The complete study is available at
http://www.dichter-neira.com/file/2016/09/Ranking-109-RSE.pdf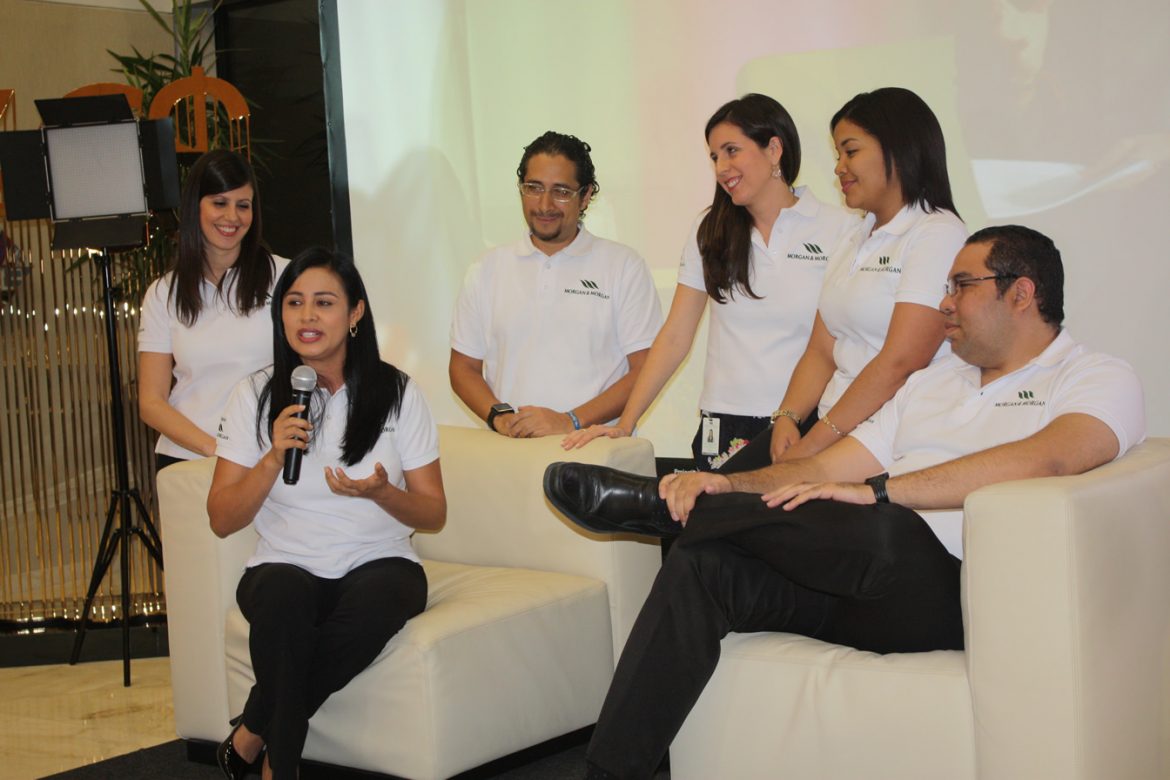 Morgan & Morgan recently presented their new sustainability strategy and relaunched Fundamorgan.
As part of the activity, there was also a whisky tasting for special clients and guests.
The event took place at the ecological building MMG Tower, where a group of volunteers from Morgan & Morgan starred in the presentation of the new sustainability pillars of the group: Access to justice, Education, Environment, Corporate Wellbeing and Corporate Standards.Morgan & Morgan presentó recientemente su nueva estrategia de sostenibilidad y se hizo el relanzamiento de su fundación: Fundamorgan.
La actividad contó también con una cata de whisky para clientes e invitados especiales.
El evento se llevó a cabo en el edificio ecológico MMG Tower, en donde un grupo de colaboradores voluntarios de Morgan & Morgan fueron los protagonistas de la presentación de los nuevos pilares de sostenibilidad del grupo: Acceso a la Justicia, Educación, Medio Ambiente, Bienestar Corporativo y Estándares Corporativos.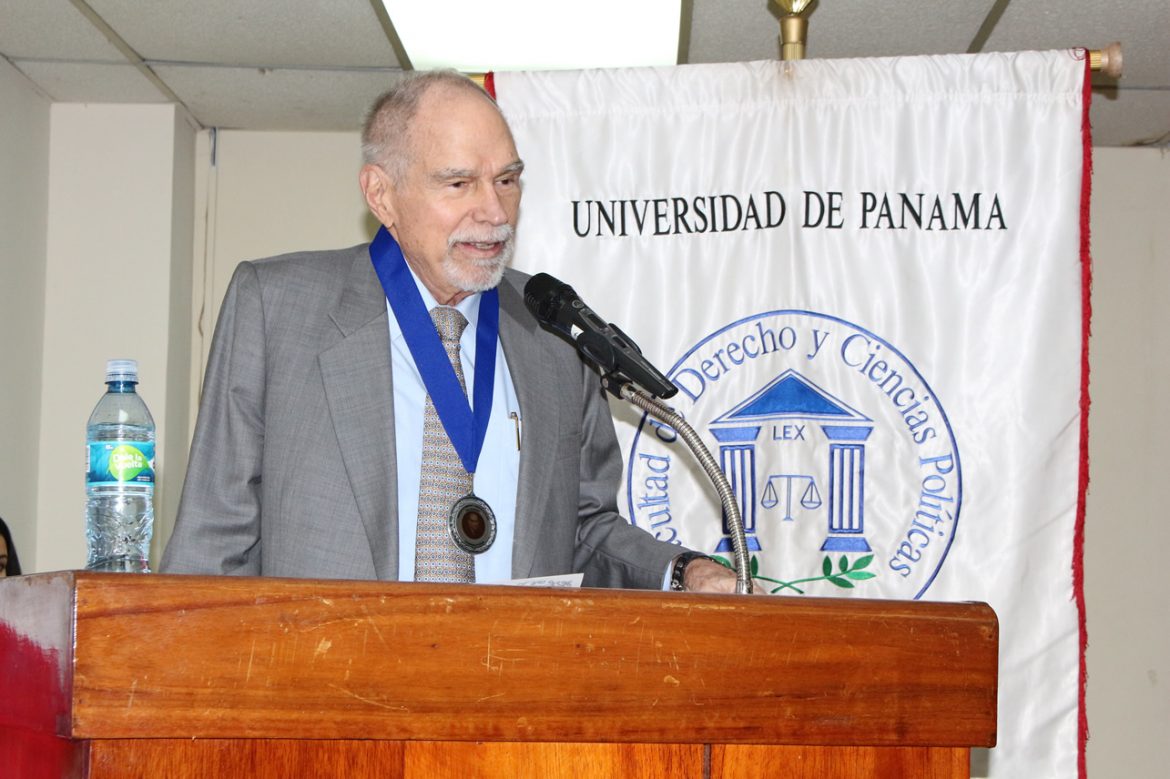 Dr. Eduardo Morgan, Jr., founding member of Morgan & Morgan, was honored with the "Dr. Eloy Benedetti" medal by the Curatorium of the Dean's Office of the School of Law and Political Science of the University of Panama for a successful public service career, as well as his continued defense of Panama as an international services platform.
The event took place during the celebration of the One Hundredth Anniversary of the 1961 Civil Code, where a group of citizens dedicated to the development and defense of national values were recognized.