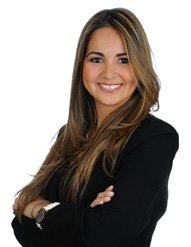 analissa carles
507.265.7777
MMG Tower | 23rd Floor   
Ave. Paseo del Mar | Costa del Este | Panama, Rep. Panama   
P.O. Box 0832-00232 – WTC
Analissa Carles is an Associate at Morgan & Morgan in the Litigation and Dispute Resolution Department, concentrating her practice in all sorts of litigation proceedings contemplated in Panamanian Law related to civil, commercial, and administrative matters, as well as arbitration processes. She also is focused on Insolvency processes since the introduction of new proceedings in Panamanian law regarding reorganization and liquidation of companies.
Prior to joining Morgan & Morgan, Ms. Carles served as a legal aggregate at the Embassy of Panama at Spain, where she led a project analyzing the Pact for Health and Public Services of the Ministry of Health of Spain, in order to assess the applicability of its regulatory framework in Panama in various ministries, including the Ministry of Health and the Ministry of Social Development.
On pro bono matters, she regularly assists to Legal Open Houses organized by the firm in very low-income communities to provide free legal orientation.
Ms. Carles authored "Cuestiones en torno a la Responsabilidad Civil en la Edificación: Legislación Española y Legislación Panameña" (Madrid, 2012). She also participated as co-author of the Panama´s Insolvency Chapter of Chambers & Partners.
She obtained a Bachelor of Law and Political Science from the Law School of Universidad de Panama (2011); and a postgraduate degree in Alternative Methods of Dispute Resolution (Magna Cum Laude) from Universidad Latinoamericana de Ciencia y Tecnología (ULACIT) (2011). Furthermore, in August 2012, Ms. Carles completed her Masters in Private Law with specialization in Civil Law at the Universidad Complutense de Madrid. She also participated in the legal English course at the EF School of London, in London, England, UK (2012).
Ms. Carles is admitted to practice law in the Republic of Panama.