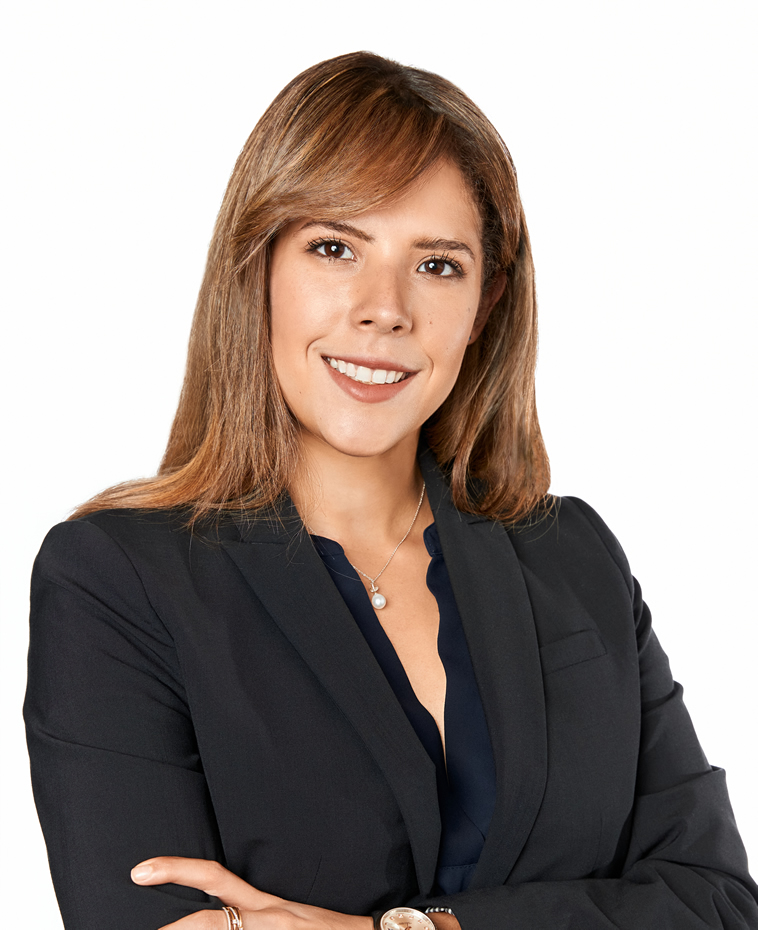 Maria Eugenia Crespo
507.265.7777
MMG Tower | 23rd Floor   
Ave. Paseo del Mar | Costa del Este | Panama, Rep. Panama   
P.O. Box 0832-00232 – WTC
Maria Eugenia Crespo is an associate at Morgan & Morgan and works in the Corporate Law Department of the firm, where she has been involved in matters and transactions pertaining to banking and finance, capital markets and corporate law.
Before joining Morgan & Morgan, Ms. Crespo was engaged in her own legal initiative, 4UR-RIGHTS PANAMA, which focused on providing affordable legal support to victims of fraud and other criminal conduct, while also providing commercial and administrative advice to clients in different matters. Before that, she worked in London as international associate for the former Director of Legal Affairs to Interpol handling matters related to international arbitration, data protection, tax and customs regulation. In addition, Ms. Crespo has experience in criminal, civil and maritime proceedings. Currently, she serves as external legal counsel for the Minister of Private Investment of the Republic of Panama.
She is a member of the Panamanian Association of Business Executives, British Chamber of Commerce, and the National Bar Association of Panama. Furthermore, she has been involved in other international activities such as collaborator of "Equality Now", a project sponsored by the United Nations and the International Bar Association; finalist of the Oratory Competition for the International Bar Association (London), and member/editor of the Stanford Journal of International Law.
Ms. Crespo obtained an LL.B. (Summa Cum Laude) from the School of Law of Universidad Santa Maria La Antigua in Panama, an LL.M. in Banking and International Finance Law from the University College London, United Kingdom and a Master in Corporate Governance (Pro Bono distinction) from Stanford University, California, USA.
Ms. Crespo is licensed to practice both in the Republic of Panama and the State of New York , admitted to the Third Judicial District.