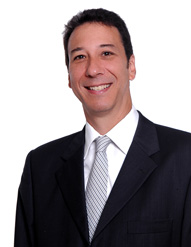 Mario de Diego
507.265.7777
MMG Tower | 23rd Floor   
Ave. Paseo del Mar | Costa del Este | Panama, Rep. Panama   
P.O. Box 0832-00232 – WTC
Mario de Diego is a Partner at Morgan & Morgan. He has over 30 years of experience assisting clients in matters related to banking law.
Mr. De Diego is also a member of the Board of Directors of MMG Bank Corporation, a financial and strategic advisory company with banking, brokerage, and fiduciary licenses, focused on institutional and private clients.
He is graduated from the Universidad Catolica Santa María La Antigua in Panama (1980) and a LL.M. from the New York University (1981).
Mr. De Diego is a member of the National Bar Association and the Chamber of Commerce, Industry and Agriculture of Panama, and is admitted to practice law in the Republic of Panama.