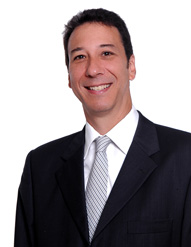 507.265.7777
vcard
Panama
MMG Tower | 23rd Floor   
Ave. Paseo del Mar | Costa del Este | Panama, Rep. Panama   
P.O. Box 0832-00232 – WTC
Mario de Diego is  Partner at Morgan & Morgan. Mr. De Diego has over 30 years of experience assisting clients in matters related to banking law.
Mr. De Diego is also a member of the Board of Directors of MMG Bank Corporation, headquarters of the financial services of the Morgan & Morgan Group.
Mr. De Diego obtained an LL.B. from the Universidad Catolica Santa María La Antigua in Panama (1980) and a LL.M. from the New York University (1981).
Mr. De Diego is a member of the National Bar Association and the Chamber of Commerce, Industry and Agriculture of Panama.
Mr. De Diego is admitted to practice law in the Republic of Panama.