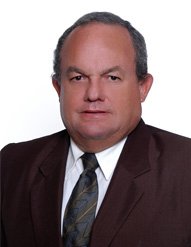 ANIBAL TEJEIRA
507.265.7777
MMG Tower | 23rd Floor   
Ave. Paseo del Mar | Costa del Este | Panama, Rep. Panama   
P.O. Box 0832-00232 – WTC
Anibal Tejeira is a Partner in the Litigation and Dispute Resolution Department of Morgan & Morgan.  Mr. Tejeira has been with the firm for over 40 years, and during that time, has litigated cases regarding civil, administrative, real estate and commercial matters.
Mr. Tejeira is also involved in pro bono activities as he assists regularly to Legal Open Houses organized by the firm in very low-income communities to provide free legal orientation on subjects such as family law, domestic violence, labor law, immigration, litigation, among others.
Mr. Tejeira obtained an LL.B. from the School of Law of Universidad de Panama in 1984.
Mr. Tejeira is admitted to practice law in the Republic of Panama.