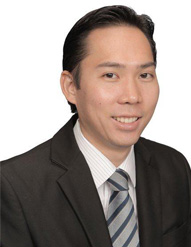 507.265.7777
vcard
Panama
MMG Tower | 23rd Floor   
Ave. Paseo del Mar | Costa del Este | Panama, Rep. Panama   
P.O. Box 0832-00232 – WTC
Jorge Luis Yu Chung is an Associate at Morgan & Morgan and currently Executive Director of the Morgan & Morgan office in the British Virgin Islands.  Prior this, Mr. Yu was Executive Director of the Morgan & Morgan office in Singapore and resident attorney of MMG Consulting (Beijing) Co. Ltd. in China. Mr. Yu also gained experience in the Panama office as an assistant attorney focusing on corporations and trusts.
Mr. Yu has significant experience in business and corporate law, estate planning, private interest foundations, company formation and management. His client portfolio includes well-known private companies, banking and financial entities, corporate practitioners and private clients.
Mr. Yu authored "China and Panama Trade Analysis and a Comprehensive Study of their Developing Bilateral Relationship" 2011; and "The Private Interest Foundation under the Panamanian Legislation" 2007.
Mr. Yu obtained an LL.B. from the School of Law of University of Panama and a MBA at the Beijing Science and Technology University.
Mr. Yu is admitted to practice law in the Republic of Panama.