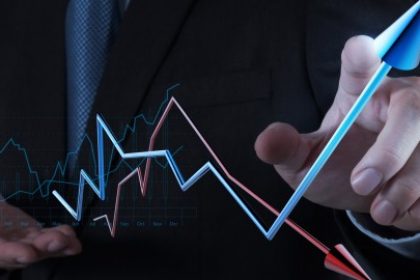 By Marios Charalambides, MMG Trust (Cyprus) Ltd., subsidiary office of the Morgan & Morgan Group
In July 2014 the Cyprus House of Representatives approved the enactment of the Alternative Investment Funds (AIF) Law of 2014. The Law aligns the Cyprus Alternative Investment Funds legal framework with EU Regulations, particularly with the EU Alternative Investment Funds Manager Directive, in conjunction with the Alternative Investment Fund Managers Law of 2013.
Cyprus has introduced two types of Alternative Investment Funds; AIFs with limited number of investors and AIFs with no limitations as to the number of investors. Both types have a number of significant advantages:
No restrictions regarding the type of investments
Simple and not time consuming application
AIFs can appoint a Portfolio Manager not residing in Cyprus
AIFs can be set up as umbrella funds, operating with multiple investment compartments, separate investment policies, offering full asset and liability segregation
AIFs with no limitations, can be listed in the Cyprus or other EU stock exchanges
No dividend withholding tax and no taxation on capital gains
AIFs can take advantage of the double tax treaty network of Cyprus if incorporated as a company
Low set up and maintenance cost
Why Cyprus?
Well-regulated EU member state with a UK base legal System
Tax efficient features of a modern financial center
Necessary infrastructure for the fund industry with abundance of experienced Lawyers, accountants, fund administrators and fund managers
All around legislative framework for fund products (UCITS and non-UCITS) as presented in the EU directives, offering EU passporting ability
Low cost base
Efficient and investor friendly government authorities
We can evaluate your requirement and advice which type of AIF will be appropriate for you, prepare full application package that must be submitted to CySEC and advise you on how to structure your operations and prepare the Fund's Manuals to meet the requirements and comply with the legislation. Finally we advise you in reply to CySEC queries and additional requirements that CySEC will request.
We can provide fund administration services and ensure that the AIF operates according to its Prospectus and Operations Manual including:
Accounting, Net Asset Valuations and Management Reporting
Unitholder management for subscription and redemption
Compliance and regulatory reporting
Statutory and Secretarial Services
Serviced based office and virtual office including boardroom facilities
Comparative Table on
AIFs
AIFs with limited number of investors
Legal Form
–          Common Fund

–          Limited Partnership

–          Fixed or Variable Capital Company

–          Limited Partnership

–          Fixed or Variable Capital Company

Investment Manager
–          Can be self-managed if the legal form is a company, or appoint a fund manager (e.g. CIF, AIFM)
–          Can be self-managed if the legal form is a company, or appoint a fund manager (e.g. CIF)
Custodian
–          Can be in the EU or in a third country
–          Can be waived under certain conditions
Restrictions
–          Certain investment restrictions may apply depending on investor type and investment policy
–          Maximum of 75 investors

–          Investors must be professional and well informed investors

–          Assets under management cannot exceed AIFMD thresholds (€100 mln or €500 mln without leverage and no redemption rights for 5 years)

EU Passporting
–          Yes
–          No