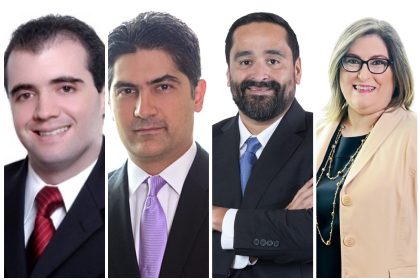 Panama, November 1, 2019.
Morgan & Morgan advised Avianca Holdings, S.A., a company incorporated under the laws of the Republic of Panama (the "Company"), in launch and consummation of an exchange offer of the Company's previously issued US$550,000,000 8.375% Senior Notes due 2020 for newly issued US$550,000,000 8.375% Senior Secured Notes Due 2020 (the "Exchange Notes"). The Exchange Notes will have terms that are identical in all material respects to the terms of the Existing Notes, except that, among other differences, (1) the Exchange Notes will be issued by the Company and will be guaranteed by Avianca Leasing, LLC and Grupo Taca Holdings Limited ("Taca"), which were co-issuers of the previous notes, and will additionally be guaranteed by Avianca Ecuador S.A., Tampa Cargo S.A.S., Aviateca, S.A., Latin Logistics, LLC, International Trade Marks Agency Inc., and a newly created intermediate holding company ("Parent HoldCo"), which did not guarantee the previous notes, (2) the Exchange Notes will be secured by a pledge or assignment of (a) the AVIANCA brand and certain other intellectual property registered in different jurisdictions, including Panama, (b) certain unencumbered aircraft which are currently owned directly by or in trust for the benefit of Tampa Cargo S.A.S. or by Aerovías del Continente Americano S.A. – Avianca ("Aerovias"), and (c) the residual interest in substantially all aircraft which are owned and financed now or in the future by the Company and its subsidiaries, and (3) the Exchange Notes will automatically be exchanged (the "Mandatory Exchange") for an equivalent principal amount of 9.00% Senior Secured Notes due 2023 (the "New Notes") on December 31, 2019 upon the closing of an investment of not less than U.S.$250 million of new equity or convertible debt in Avianca Holdings from United Airlines, Inc. ("United"), Kingsland Holdings Limited ("Kingsland") and one or more financial institutions, of which at least U.S.$200 million thereof will be made by United and Kingsland (the "Stakeholder Investment") and the receipt of such funds on or prior to December 31, 2019.
BofA Securities, Inc., Citigroup Global Markets Inc., Deutsche Bank Securities Inc., J.P. Morgan Securities LLC and Goldman Sachs & Co. LLC acted as the Dealer Managers of the Exchange Offer, with BofA Securities, Inc. acting as Global Coordinator of the Exchange Offer. Wilmington Savings Fund Society, FSB, acted as indenture trustee and collateral trustee, Citibank, N.A. acted as transfer agent, registrar and principal paying agent, and Cititrust Colombia S.A., Sociedad Fiduciaria, acted as Colombian collateral agent.
Partner Ricardo Arias; senior associate Aristides Anguizola; and associates Allen Candanedo and Maria Eugenia Brenes, participated in the transaction.