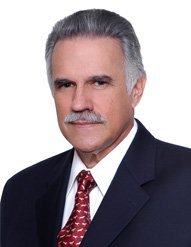 juan david morgan
507.265.7777
MMG Tower | 23rd Floor   
Ave. Paseo del Mar | Costa del Este | Panama, Rep. Panama   
P.O. Box 0832-00232 – WTC
Juan David Morgan G. is currently Senior Partner and CEO of the Board of Directors of the firm.  He has over 50 years of experience in business, corporate and international law.
In the public sector, Mr. Morgan G. has served as Vice-Minister of Foreign Affairs and Minister ad Interim from 1967-1968.
He also was Professor of International Law in the Universidad de Panamá from 1966-1967; Universidad de Panama Syndic from 1995-1998; Member of the Editorial Council of Diario La Prensa from 2002-2004; and Director and Vice President for Central America and the Caribbean of Terralex, Worldwide association of independent law firms from 2003-2007.
Mr. Morgan G. is currently the International Matters Secretary for the Pen Club Panama since 1996; Chairman of the Board of the Foundation for Museo del Canal Interoceanico de Panama since 1996; President of Board of Trustees of City of Knowledge Foundation since 1998; and Member of the Foreign Affairs National Council, Minister of Foreign Affairs, Republic of Panama since 2007.
Mr. Morgan G. obtained an LL.B. from the Law School of Universidad de Panama (1963) and a LL.M. from the Law School of Yale University, U.S.A. (1965).
Mr. Morgan G. is admitted to practice law in the Republic of Panama.