Wednesday, 12 September 2018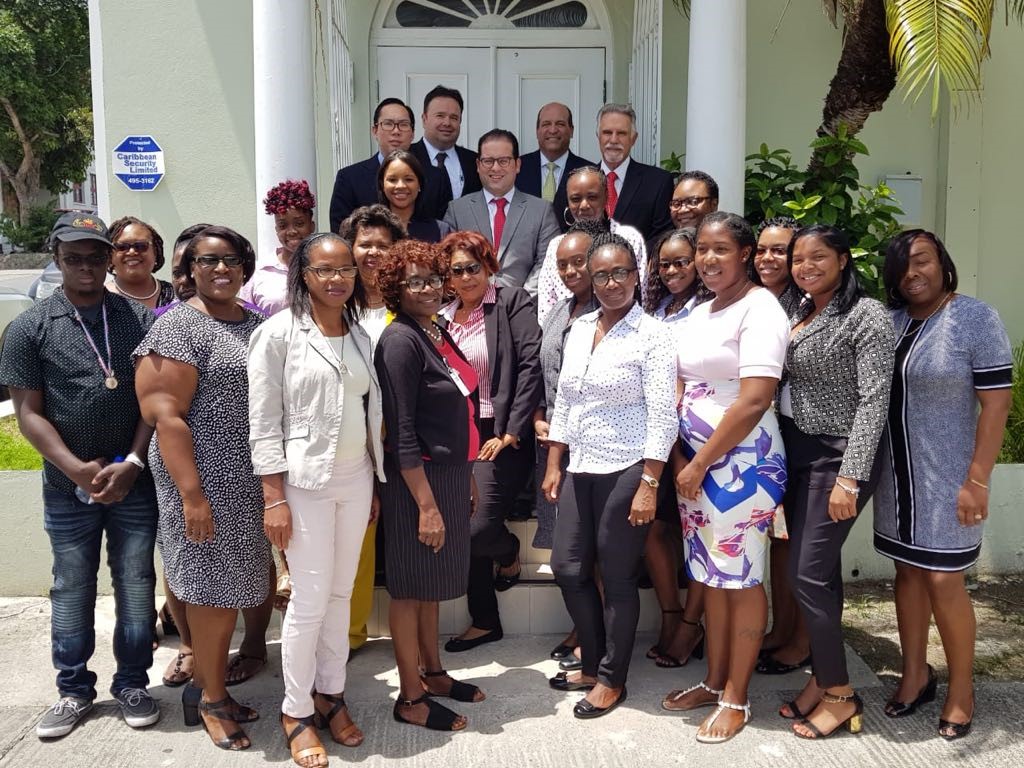 BVI, September 11, 2018. One year ago to date, the city of Tortola in the British Virgin Islands (BVI) was hit by hurricane Irma. The winds of said hurricane flattened the infrastructure and public services of the city, including Morgan & Morgan's offices in this Island. Sadly, some of coworkers and teammates lost their homes.
Despite that, our organization never stopped providing services to our internal and external clients. Creativity, willingness, the organization and commitment of our people in the BVI took a central role at such difficult times. Our group contributed with a donation of US$15,000, through the International Lawyer's Association for restoration of electricity; we also contributed with direct donations to our coworkers to help reestablish normalcy in their lives. Our offices were rebuilt almost completely and while the works were ongoing, work was carried on from the house of some of our coworkers and other offices temporarily established. The leadership of Jorge Yu, Kaylinda Richardson and Fanny Evans was invaluable.
Today, our CEO, Dr. Juan David Morgan G., together with other partners and lawyers of Morgan & Morgan, visited them to tell all, "Thank you for the exemplary commitment, solidarity and teamwork!"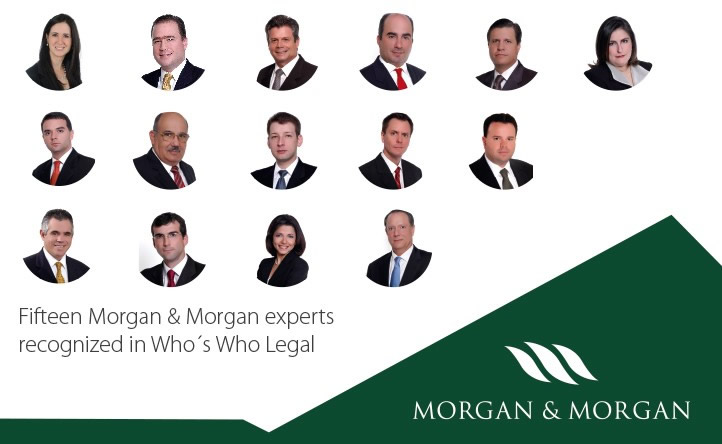 Fifteen Morgan & Morgan attorneys from several practice groups of the firm have been recognized for their exceptional work, in the second edition of the Who´s Who Legal Central America 2017.  The guide is a comprehensive listing the leading practitioners and law firms across 13 areas of business law in the region.
With over 80 attorneys and 20 practice areas, Morgan & Morgan is s a full service Panamanian law firm, regularly assisting local and foreign corporations from different industries, as well as recognized financial and government institutions, in important investments in Panama and the region.
"These distinctions are very important for us because they show that our clients and peers recognize our broad expertise in many areas of law, and the commitment of our team when advising clients in their legal needs while doing business in Panama", said Romulo Roux, Partner and Head of the Legal Services Unit of the firm.
Morgan & Morgan experts recognized:
Competition
Carlos Ernesto Gonzalez Ramirez, Partner
Maria Eugenia Brenes, Associate
Corporate
Ana Carolina Castillo, Associate
Carlos Ernesto Gonzalez Ramirez, Partner
Eduardo Ferrer, Partner
Francisco Arias, Partner
Inocencio Galindo, Partner
Dispute Resolution
Jose Carrizo, Partner
Simon Tejeira Q., Partner
Finance
Francisco Arias, Partner
Inocencio Galindo, Partner
Ramon Varela, Partner
Intellectual Property
Enrique Jimenez, Partner
Natural Resources
Inocencio Galindo, Partner
Private Client
Luis Manzanares, Partner
Transport
Enrique De Alba, Partner
Francisco Linares, Partner
Jazmina Rovi, Partner
Juan David Morgan Jr., Partner
Published in

Ana Castillo, Antitrust and Consumer Protection, Banking Law_publi, Carlos Ernesto Gonzalez, Eduardo Ferrer, Energy, Enrique De Alba, Enrique Jimenez, Estate Planning, Francisco Arias, Francisco Linares, Inocencio Galindo, Intellectual Property, Jazmina Rovi, Jose Carrizo, Juan David Morgan, Litigation and Dispute Resolution, Luis Manzanares, Maria Brenes, News, Ramon Varela, Ship Finance and Registration, Simon Tejeira