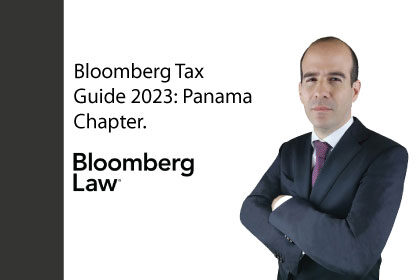 Panama, April 27, 2023. Partner José Rafael Reyes contributed to the Panama chapter of Bloomberg Tax´s Country Guides – a guide to corporate taxes in more than 200 jurisdictions. The publication provides detailed summaries to give a non-resident business an understanding of its tax liability and permit it to manage some compliance elements. Country Guides covers corporate taxes, personal taxes, withholding taxes, transfer pricing, and other miscellaneous taxes.
The Panama chapter (*PDF version) is available here.
*Reproduced with permission from Copyright 2023 – The Bureau of National Affairs, Inc. (800-372-1033) – www.bloombergindustry.com. The publication or distribution of this content by third parties are prohibited.