Morgan & Morgan has substantial experience advising major multinational companies, investors, developers, operators, contractors and financial institutions, in complex real estate transactions in Panama; including financing, acquisition, selling, leasing, permits (including environmental matters), construction and development (through horizontal property or other regimes).
Our real estate practice has worked side by side with our project finance division, in order to structure complex collateral packages for project financing transactions for commercial, retail, residential and other kind of projects that add up several billions dollars.
The firm has also been part of aspects related to tourism-related projects, such as luxury residential and resorts projects, which are playing a key role in the immediate future of Panama's economic development.
Pearl Island
Advising to the owner and developer of Pedro González Island, Archipelago Las Perlas, Pacific Ocean.  The project consists of the integrated development of approximately 1,600 hectares of the island, including an airport, several hotels, a town center, several marinas, etc., as well as contemplating the integration of the project with an existing town; therefore, more than half a dozen lawyers have been called to contribute in connection with various matters, including real estate and condominium regulations (horizontal property), contractual arrangements (bidding process for construction contracts), labor, licensing, environmental and tax.  
Buenaventura
Advising in various matters to the owner and developer of Buenaventura, to date one of the most successful and exclusive real estate developments in the countryside of the Republic of Panama, hosting a hotel (Bristol), a golf course (Jack Nicklaus) and other amenities.  
Cobre Panama project
Advising Minera Panama in connection with US$6.4 Billion copper mining project, the biggest private sector investment in Panama history; including infrastructure development matters such as 300 MW two-unit coal-fired generating facility, a port facility on the Caribbean coast north of the mine; environmental law issues on land and surface rights; drafting of loan agreements before banking and financial entities; immigration and labour related matters; litigation matters; and every critical step on corporate matters related to Panamanian law.
Ports facilities
Advising Panama Ports Company, S.A., currently developing and operating the Port of Balboa and the Port of Cristobal on the Pacific and Atlantic coasts of the Republic of Panama, in corporate matters related to both projects, including environmental law issues, public concessions, litigation matters, project finance, immigration and labour related matters, among others.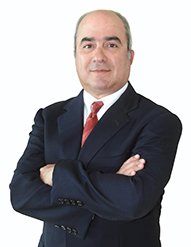 Arias G., Francisco
e.: francisco.arias@morimor.com
t.: 507.265.7777
vcard