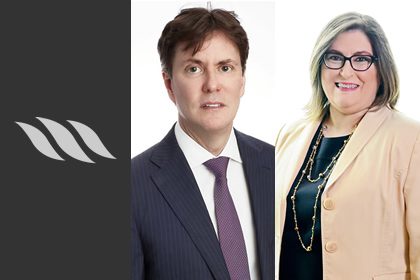 Enrique Jiménez, partner, and Maria Eugenia Brenes, associate lawyer, have been recognized in The World´s Leading Trademark Professionals 2018 of the World Trademark Review.
The World´s Trademark Review, which focuses exclusively on trademark lawyers and trademark law, has become the "definitive source of information" for those seeking first rate experience in the field. As in all its prior publications, this year the search was exhaustive to identify the outstanding firms and lawyers in this critical area. The factors influencing the classification are: years of experience, market presence, and level of day-to-day work, as well as feedback from colleagues and clients.
To see the complete ranking please click here.
About Morgan & Morgan
Morgan & Morgan has one of the most complete Intellectual Property Departments in Panama.  The firm advises clients in the filing and registration of trademarks, service marks, slogans, trade names, inventions, utility models, industrial designs and plant varieties under Industrial Property Law, among others. Our attorneys are specialists in the drafting and reviewing of License and Franchise Agreements, assisting clients in all the regulatory proceedings for registering such license agreements and franchises of trademarks before the Industrial Property and IP Directorates.