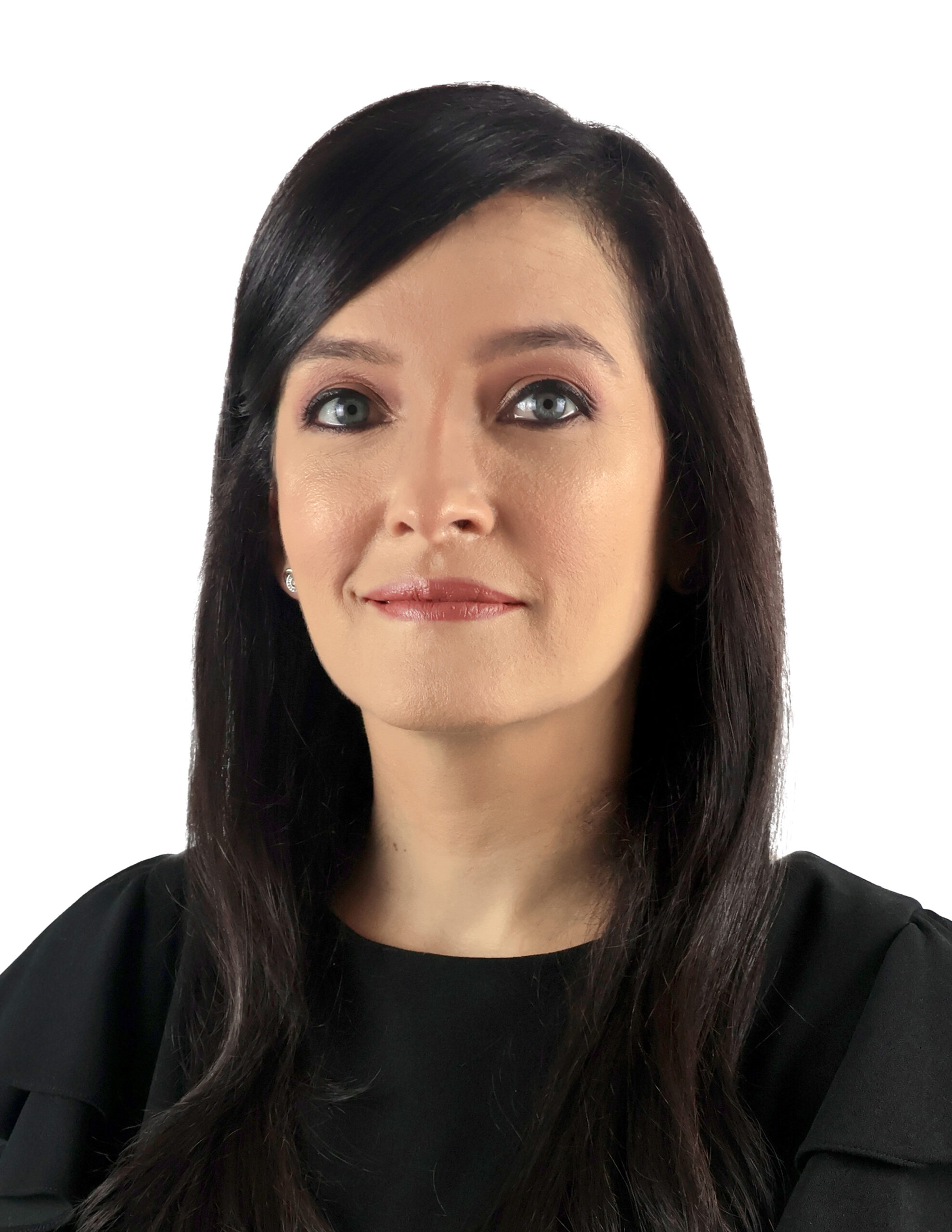 Kharla Aizpurua OlmoS
507.265.7777
MMG Tower | 23rd Floor   
Ave. Paseo del Mar | Costa del Este | Panama, Rep. Panama   
P.O. Box 0832-00232 – WTC
Kharla Aizpurúa Olmos es socia en el Departamento de Derecho Corporativo de Morgan & Morgan. Frecuentemente asesora a clientes en transacciones de financiamiento tanto locales como transfronterizas.  También ha participado en operaciones relacionadas con préstamos sindicados, financiamiento de proyectos públicos (transporte y energía), titularizaciones y emisiones públicas, fusiones y adquisiciones en servicios relacionados al sector de telecomunicaciones, startups y comercio electrónico, cumplimiento y protección de datos.
Antes de integrarse a Morgan & Morgan, adquirió experiencia como asociada en el Departamento Corporativo de Garrigues en España, atendiendo materias relacionadas a fundaciones de interés privado, fusiones y adquisiciones, banca y financiamiento de proyectos y mercado de valores.
Ha sido reconocida por sus logros profesionales en la primera edición de los Premios Latinoamericanos de Energía e Infraestructura organizados por Iberian Legal Group. También, ha sido distinguida por Chambers & Partners y Legal 500 por su trabajo en la práctica de banca y financiamientos, y en temas de diversidad dentro de la profesión legal. Además, ha sido reconocida como Mujer Líder en Panamá por IFLR Women Leaders, una selección de las abogadas más sobresalientes a nivel mundial.
En materia pro-bono, participa como voluntaria en las Jornadas de Atención Legal gratuita que organiza la firma en comunidades en riesgo social.  Adicionalmente, fue pieza clave en el desarrollo del proyecto de Ley de Voluntariado de Panamá, así como también asesora a diferentes ONG en sus temas legales.
Es afiliada y miembro de la Junta Directiva de WIP Panamá, capítulo panameño del programa de Mujeres en la Profesión (WIP) del Vance Center, organización pro-bono del New York City Bar Association.
Es graduada de la Universidad Complutense de Madrid en España y cuenta con una Maestría de Cornell Law School, University of Cornell, Ithaca, Nueva York. También posee un Diplomado de Gerencia de ONG otorgado por la Universidad de Louisville en la Ciudad de Panamá, y una certificación de INIDEM Business Law School por su participación en la especialización en Financial Skills for Practice and Management.
La Licda. Aizpurúa Olmos está admitida para ejercer el derecho en la República de Panamá.