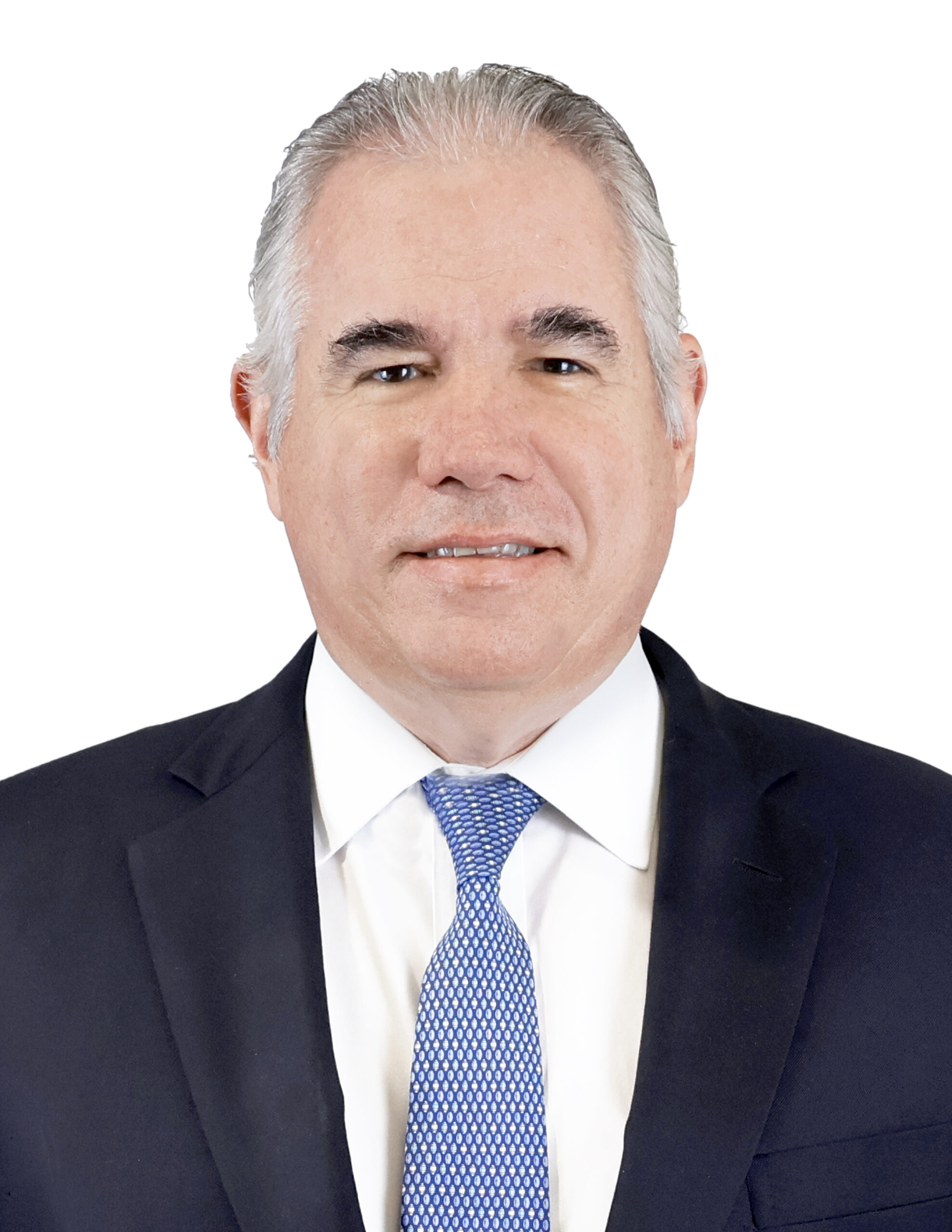 Juan David Morgan Jr.
507.265.7777
MMG Tower | 23rd Floor   
Ave. Paseo del Mar | Costa del Este | Panama, Rep. Panama   
P.O. Box 0832-00232 – WTC

Chambers & Partners
"Partner Juan David Morgan Jr heads the maritime litigation practice at the firm. He offers experience and expertise across this area, and represents a significant international clientele hailing from the financial sector, as well as major shipowners. A peer notes: "He is a very prominent lawyer in this area."
Juan David Morgan Jr. es socio encargado del Departamento de Litigios Marítimos de Morgan & Morgan.
El Dr. Morgan Jr. ha estado ejerciendo la práctica legal desde 1990, especializándose en toda clase de reclamos marítimos, incluyendo aquellos contra la Autoridad del Canal de Panamá por accidentes ocurridos durante el tránsito de buques por la ruta del Canal de Panamá.  Entre sus clientes están P&I Clubs, aseguradoras de carga, importantes líneas navieras, operadores de puertos, compañías petroleras, bancos de primera línea y algunos otros negocios afines.
Sumado a su experiencia profesional, el Dr. Morgan Jr. ha sido Director y Secretario Financiero del Colegio Nacional de Abogados de Panamá, Director y Presidente de la Asociación Panameña de Derecho Marítimo, Director de la Cámara Marítima de Panamá, Presidente del Comité Organizador del Panama Maritime VII Conference & Exhibition y Director y Presidente de la Cámara de Comercio Panameño-Alemana. Actualmente, también colabora en las Directivas de diversas empresas privadas.
El Dr. Morgan participa frecuentemente como expositor en seminarios de derecho marítimo internacional y también es autor de la publicación "Ship Arrest and Arrest Defences in Panama".
Chambers & Partners, Legal 500 y Who´s Who Legal perfilan al Dr. Morgan Jr. como un abogado destacado en Litigios Marítimos.  También, ha sido distinguido con el International Award for Exceptional Achievement en la Gala de premiación 2016 de la Universidad de Tulane, en New Orleans, Louisiana, Estados Unidos.
El Dr. Morgan Jr. obtuvo una Licenciatura en Ciencias en la Universidad Heidelberg en Alemania (1984), una Licenciatura en Artes de la Ohio Wesleyan University en U.S.A. (1986), una Licenciatura de la University of Grenoble en Francia y Hebrew University of Jerusalem en Israel (1987), y un Doctorado de la Escuela de Derecho de Tulane University en U.S.A. (1989).
Idiomas: Español, Inglés y Alemán.
El Dr. Morgan Jr. está facultado para ejercer el derecho en la República de Panamá.