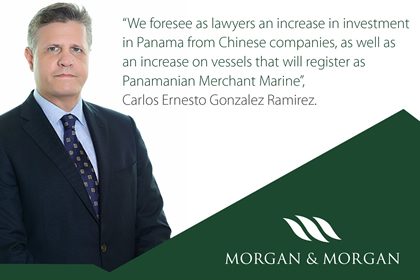 Carlos Ernesto González Ramírez, partner of Morgan & Morgan and expert Commercial and International Law, was interviewed by China Global Television (CGTN) as part of the report made by this news agency in the framework of the visit of public officials and Panamanian businessmen to the People´s Republic of China.
"We foresee as lawyers an increase in investment in Panama from Chinese companies, as well as an increase on vessels that will register as Panamanian Merchant Marine", said Mr. Gonzalez Ramirez.
The complete report is available here.