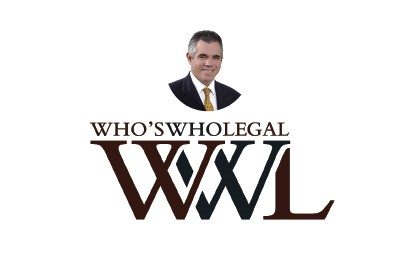 Mr. Juan David Morgan Jr., partner and head of the Shipping and Admiralty Litigation practice group of Morgan & Morgan, has been the only Panamanian maritime lawyer recognized in Who´s Who Legal Shipping 20118.  This year, the publication highlighted 515 leading lawyers who stand out for their exceptional work handling sector-related contractual and financial matters, as well as disputes and casualty cases.
"Juan David Morgan Jr. at Morgan & Morgan enjoys a fantastic reputation in the international shipping world and leads the firm's maritime litigation group, an area in which he considered a real specialist", stated the publication.
About Morgan & Morgan
Morgan & Morgan is the top shipping and admiralty litigation firm in Panama. For years, the firm has been known for having the largest number of cases at the Maritime Courts of Panama.  Our attorneys are experts in maritime dispute resolution and claims including collision, cargo, oil spill pollution, charter party disputes, personal injury, maritime liens, marine insurance claims and ship mortgage executions. The firm also specializes in claims against the Panama Canal Authority for accidents vessel transiting through this route.