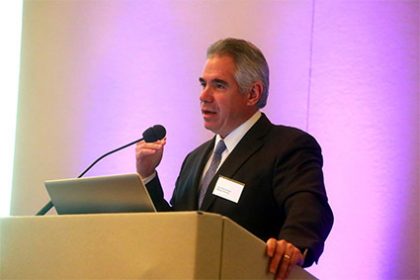 We would like to share with you all the news that our partner Juan David Morgan Jr. received the International Award for Exceptional Achievement at the Tulane University Alumni Awards Gala 2016 in New Orleans, Louisiana, United States.
During the ceremony Michael Rubenstein, President of the Tulane Alumni Association's Board of Directors, praise all seven recipients' achievements and contributions to their areas of expertise.
The event's program pointed out that "Juan David Morgan Jr. is a member of the National Bar Association of Panama, serving as director and finance secretary. He has also been heavily involved with the Maritime Law Association of Panama, serving as director/treasurer, vice president and president during different terms. Morgan was also director of the Panama Chamber of Shipping and has been involved in the Inter-Pacific Board Association in the Panamanian-German Chamber of Commerce, serving as president. Morgan is listed in both  the International Who´s Who of Shipping Maritime Lawyers and the top tier of shipping litigation in Chambers & Partners and has served as President of the Tulane Club in Panama".
The Tulane Alumni Association has created this awards to recognize alumni for their hard work and dedication both to the University and their communities.