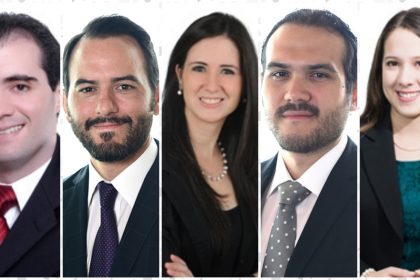 Banco La Hipotecaria, S.A., acting as trustee of the Fifteenth Mortgage-Backed Notes Trust (an issuer trust constituted under the laws of Panama), registered Mortgage Loans Notes in three tranches for an amount of up to US$40,000,000 with the Superintendency of Capital Markets of Panama, which notes were successfully placed through the Panama Stock Exchange.  Payments due to holders under the Mortgage Loan Notes are guaranteed by a collateral trust constituted under the laws of Panama.  The assets of the collateral trust are composed by mortgage loans granted to residents of El Salvador by La Hipotecaria, S.A. de C.V., which is Banco La Hipotecaria's affiliate in El Salvador and dedicated to the origination of mortgage loans in said country.  BG Trust, Inc., an affiliate of Banco General, S.A., is the trustee of the collateral trust. Banco General, S.A. is acting as paying agent of the notes and BG Valores, S.A. acted as local broker dealer of the notes.
This transaction was a cross-border securitization because the mortgage loans originated in El Salvador were sold to a collateral trust constituted under the laws of Panama in order to guarantee the Mortgage Loan Notes, the Series A of which were acquired by a grantor trust in the United States of America constituted by Banco La Hipotecaria, as settlor, and Citibank, as trustee.  Said grantor trust issued trust certificates in a Rule 144A/Reg S offering.  Payments due to investors under the trust certificates benefit from a guarantee granted by The Overseas Private Investment Company (OPIC), an agency of the U.S. government.  The Series B and Series C Mortgage Loan Notes were acquired by local investors in Panama.
Partners Ricardo Arias and Roberto Vidal, and associates Ana Carolina Castillo, Pablo Epifanio and Cristina De Roux, participated in the transaction.