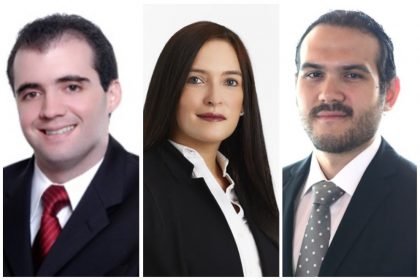 Morgan & Morgan advised Banco La Hipotecaria, S.A. (BLH) in the structuring of its first covered bond program from which BLH may issue covered bonds pursuant to Rule 144A and Regulation S of the Securities Act of 1933 in series, from time to time, up to a maximum aggregate nominal amount of US$200,000,000. The issuer of the covered bonds is BLH and the bonds are full recourse obligations of BLH with dual recourse to a pool of residential mortgages granted to debtors in Panama assigned by BLH to a Panamanian collateral trust, with BG Trust, Inc., an affiliate of Banco General, S.A., acting as collateral trustee thereof.
The pool of mortgages assigned by BLH to the Panamanian collateral trust must comply with certain pool ratio requirements. KPMG has been engaged as asset monitor in order to periodically review the mortgages and confirm if they are complying with said requirements or not. BG Trust, Inc., as trustee of the collateral trust, is entitled to receive, through BLH as servicer of the loans, all payments of principal and interest that the debtors of the pool of mortgages are obligated to pay under the loan agreements. If BLH complies with certain conditions, it may request the collateral trustee to return to BLH the interest payments (but not the principal) received by the collateral trustee from the debtors. In case BLH defaults on its payments of interest or principal under the covered bonds, the flows generated by the pool of mortgages will be used to pay interest and/or principal to the bondholders and the pool of mortgages may be even sold by the collateral trustee and the proceeds of said sale would be used to pay interest and principal due under the covered bonds.
The net proceeds from the issue of each series of covered bonds will be applied by BLH for its general corporate purposes. Brean Capital acted as arranger and sole book-running manager of the covered bonds. The covered bonds have not been registered under the securities laws of the United States, Panama or any other jurisdiction and may not be offered or sold in the United States, Panama or other jurisdictions absent registration or an applicable exemption from such registration requirements.
Partners Ricardo Arias and Kharla Aizpurua Olmos, and associate Pablo Epifanio, participated in the transaction.