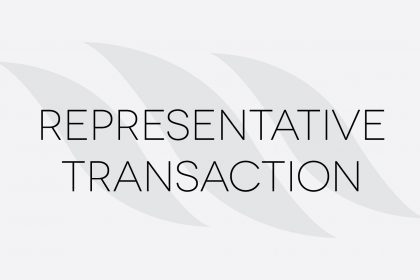 Morgan & Morgan acted as counsel to Construcciones Hospitalarias, S.A., an affiliate of de Construcciones y Contratas, S.A. (FCC), as assignor, in a US$250 million Master Framework Assignment and Revolving Limited Recourse Receivables Agreement (the "Master Framework Agreement") for HSBC Bank (Panama), S.A. ("HSBC"), which acted as assignee and administrative agent.  Other assignees besides HSBC included The Bank of Nova Scotia, Banco Nacional de Panama, Caja de Ahorros, Banco Bilbao Vizcaya Argentaria Panama, S.A., Produbank (Panama), S.A. and Banco Aliado, S.A.
Under the Master Framework Agreement and ancillary documents, Construcciones Hospitalarias, S.A., assigned all of its payment rights arising from the US$517 million design and construction contract executed between Construcciones Hospitalarias, S.A. and Caja de Seguro Social (CSS), which is the Panamanian Social Security Administration, for the construction of the Ciudad Hospitalaria project, which is the largest-ever infrastructure project undertaken by CSS and also the first – and, so far, the only – turnkey contract into which it has entered.
For this transaction, the Morgan & Morgan team consisted of partner Francisco Arias and associate Kharla Aizpurúa Olmos.