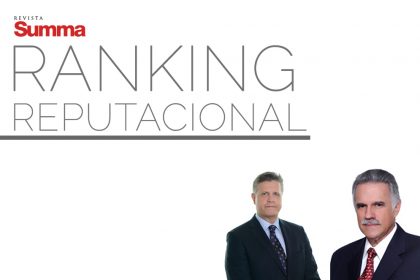 Panama, October 12, 2018. Morgan & Morgan was the only Panamanian law firm ranked in the first version of the "Top Companies with the Best Corporate Reputation in Panama". Likewise, Juan David Morgan G., CEO of the company, and Carlos Ernesto González Ramírez, partner of the firm, were selected within the "Top Corporate Leaders", as part of the 100 businessmen and executives with the best professional reputation in the country.
The study was prepared by Merco, the most important corporate monitor in Latin America and Spain, presented by Summa Magazine and verified by KPMG. The drafting process used a multi-stakeholder approach in which 1,098 surveys were conducted to different sources of information, addressing aspects of the companies such as: commercial proposal, current and potential customers, ability to attract talent, support for the development of society, among others.
"We are very proud to be recognized as one of the companies with the best reputation in Panama. This confirms our commitment to offer an excellent service to our clients and the great work that our organization carries out through its sustainability programs", said Juan David Morgan G.
The ranking is available here.