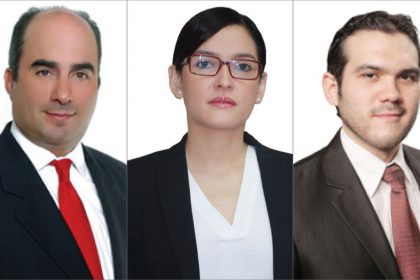 Morgan & Morgan advised Banco Inbursa, S.A., Institucion de Banca Multiple, as buyer in the master agreement for the purchase and assignment of non-recourse credits through an evolving discount purchase facility for a value of US$ 415,000,000.00 of certain specific credit rights of Consorcio Linea 2 de Metro de Panama, comprised of FCC Construccion, S.A. as seller and assignor, and Constructora Norberto Odebrecht, S.A. as assignor. In addition, Metrotrust, S.A. acted as trustee, assignee and local agent for collection of assigned credits.
Consorcio Linea 2 de Metro de Panama assigned certain credits within the framework of an Assignment Agreement and master and ancillary documents for its collection of rights arising from the agreement to provide "services of engineering design, construction of civil works, installation of auxiliary lines and stations, provision and installation of an integral railroad system including rolling material, putting into work Line 2 de Metro de Panama" subscribed by Consorcio Linea 2 de Metro de Panama and Metro de Panama, S.A.
Partner Francisco Arias, senior associate Kharla Aizpurua Olmos and associate Pablo Epifanio, participated in this transaction.