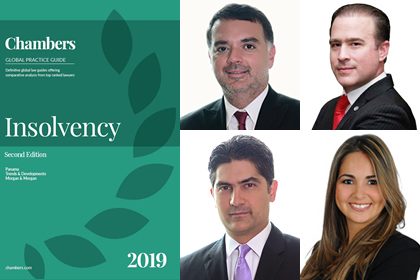 Panama, January 7, 2020.  Partners Jose Carrizo, Inocencio Galindo, Aristides Anguizola, and associate Analissa Carles contributed with the Chambers & Partners Insolvency Guide-Trends & Developments, providing their professional insights into Panama's legal insolvency restructuring market.
The online Panama chapter is available here.
Or a PDF version is available to download here.