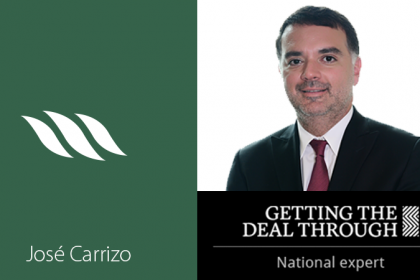 Partner Jose Carrizo, head of the Litigation and Dispute Resolution practice group of the firm, contributed with the Panama chapter of Enforcement of Foreign Judgments Guide 2019, a publication of Law Business Research Ltd.
Topics covered include: treaties, regulations and conventions, limitation periods, types of enforceable order, competent courts, defenses, judicial requirements and procedures, significance of the enforcing jurisdiction's public policy to the enforcement of foreign judgments, awards and enforcement process.
The eBook version is available online here or feel free to download the PDF version here.