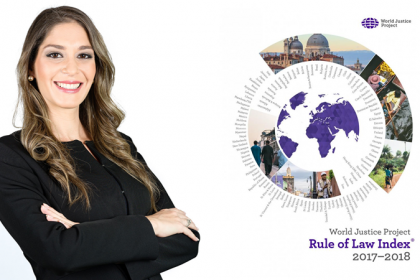 Mayte Sanchez Gonzalez, associate of the Litigation and Dispute Resolution practice group of the firm, contributed with the Panama chapter of The World Justice Project (WJP) Rule of Law Index 2017-2018 Report.
The publication, which was supported by experts from different countries, presents a portrait of the rule of law in 113 countries by providing scores and rankings bases on eight factors: constraints on government powers, absence of corruption, open government, fundamental rights, order and security, regulatory enforcement, civil justice, and criminal justice.
The PDF version is available online here.