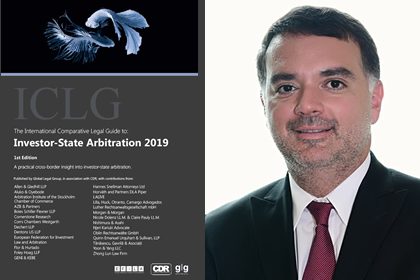 Jose Carrizo, partner and head of the Litigation and Dispute Resolution practice group of the firm, contributed with the International Comparative Legal Guide to: Investor-State Arbitration 2019, a publication that summarizes common issues in investor-state arbitration laws and regulations. 
Mr. Carrizo is an experienced attorney with ample knowledge in both domestic and international arbitration processes. He has served as arbitrator in the National Arbitration and Mediation (NAM), based in New York.  Mr. Carrizo is also a member of the Panama Chapter of the International Arbitration Court of the International Chamber of Commerce.
The complete guide is available here.