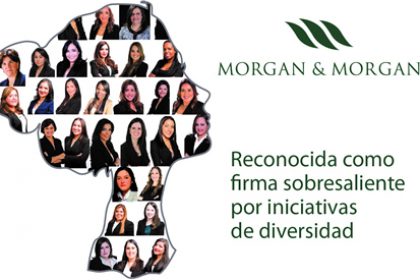 Morgan & Morgan was recognized as an outstanding firm at the 2017 Americas Women in Business Law Awards, organized by Euromoney Legal Media Group.
This recognition highlights the best initiatives of law firms around the world in diversity, gender equality, innovative projects, minorities, work-personal life balance, pro bono work and talent retention.
These nominations are an important recognition of Morgan & Morgan's diversity and gender equity practices and the work policies set since its inception, which have accompanied the achievements of professional women in our Group as leaders in their specialties and who have also Occupied important positions in professional associations, NGOs and governmental entities.
With this type of distinction, Morgan & Morgan reaffirms its position as a company committed to the promotion of gender equality and to the development of the country.