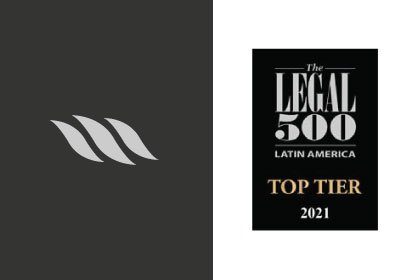 Panama, November 6, 2020. Morgan & Morgan repeated as a leading Panamanian firm in The Legal 500 – Latin America Guide 2021. Banking and Finance, Capital Markets, Corporate/M&A, Dispute Resolution, Offshore, Projects and Energy, and Shipping earned the top-tier rankings.
In addition, fourteen lawyers of the firm received recommendations as follows:
Leading Individual
Inocencio Galindo
Francisco Arias
Jose Carrizo
Jazmina Rovi
Juan David Morgan Jr.
Raul Castro
Next Generation Partner
Kharla Aizpurua Olmos
Roberto Vidal
Ricardo Arias
Luis Vallarino
Rising Star
Mayte Sanchez
Nestor Broce
Allen Candanedo
Pablo Epifanio