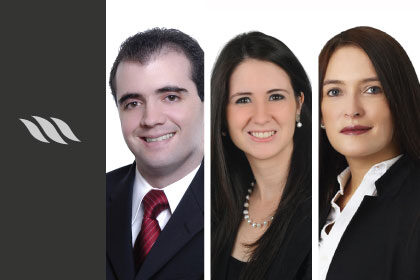 Panama, December 27, 2022. Morgan & Morgan Legal represented Banistmo, S.A., as arranger and underwriter in connection with the registration of corporate bonds of Lion Hill Capital 2, S.A. (the "Issuer"), for an aggregate amount of US$80,000,000 with the Superintendency of Capital Markets of Panama, in order for the Issuer to publicly offer the bonds in multiple series, knowingly, Senior Secured Bonds and Subordinated Bonds.
The Senior Secured Bonds are guaranteed by a collateral trust with Banistmo Investment Corporation, S.A. (an affiliate of Banistmo, S.A.), as trustee. The assets of the trust consist mainly of the transfer to the trustee of certain real estate, as well as the unconditional and irrevocable assignment of rental fees and the assignment of the lease agreements over said real estate. The real estate that is part of the collateral trust consists of commercial spaces leased to Supermercados Xtra, S.A., an affiliate of the Issuer. The Subordinated Bonds are not secured and will be subordinated in payment to the issued and outstanding Senior Secured Bonds.
The first series of Senior Secured Bonds for US$44,000,000 was successfully listed and placed with the Latin American Stock Exchange ("Latinex"). The funds received by the Issuer as a result of the placement of said first series will be used by the Issuer for purposes of providing a credit facility to King's Land 2, Corp., an affiliate of the Issuer who is also a guarantor settlor of the Issue, for the repayment of existing debt of said affiliate as well as of other affiliates of the Issuer.
Partner Ricardo Arias, and senior associate Ana Carolina Castillo Solís represented Banistmo, S.A., and partner Kharla Aizpurúa, represented Banistmo Investment Corporation, S.A., in this transaction.