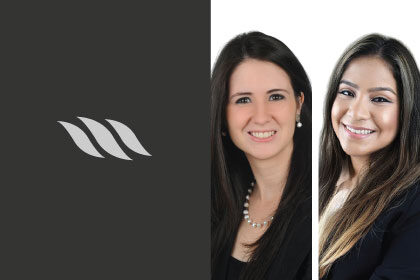 Panama, November 25, 2022. Morgan & Morgan Legal represented the borrowers in a project finance granted by BAC International Bank, as lender, for the refinancing of photovoltaic plants Ecosolar 1 and Ecosolar 2, and for the financing for the construction of the photovoltaic projects Ecosolar 3, Ecosolar 4, and Ecosolar 5. The projects together form a photovoltaic power park with an installed capacity of 50MW, of which currently 20MW are in operation.
The financing is guaranteed by a guarantee trust that includes a real property mortgage over the land where the projects are located, a movable property mortgage, a share pledge over borrowers' issued and outstanding shares, and the assignment of all project revenues, including those resulting from the spot market transactions and power purchase agreements.
Senior associate Ana Carolina Castillo Solis, and associate Arantxa Fernandez participated in this transaction.