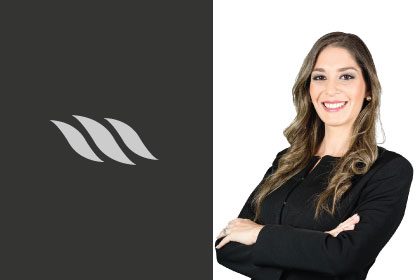 Panama, December 29, 2021. Morgan & Morgan Legal is pleased to announce the recent promotion of attorney Mayte Sanchez Gonzalez as partner of the firm.
This designation reinforces the firm´s notable practice in litigation and dispute resolution processes (including arbitration), and at the same time, reinforces its commitment to gender equality and equal opportunities in the workplace.
In recent years, Ms. Sanchez gained extensive experience participating in complex and high-stake domestic and international arbitration processes (both investor-state and commercial) in a range of different fields, including large-scale infrastructure projects, construction, energy, ports and shipping, logistics, hospitality, retail, insurance and reinsurance, and government. At the same time, she continues to accumulate experience participating in civil, commercial, and administrative, litigation matters.
Ms. Sanchez is certified as a Mediator and Conciliator from the Ministry of Government of Panama; and has been included in the list of Arbitrators of the Center for Arbitration and Conciliation of Panama (CeCAP).  She also is a member of the Young Arbitrators Forum (YAF) of the International Chamber of Commerce (ICC), Women Way in Arbitration (WWA LATAM), among others.
She has been recognized by Chambers & Partners and Legal 500 (Rising Star). In addition, she has been shortlisted by Women in Business Law Americas Awards in the category "Best in Commercial Arbitration."