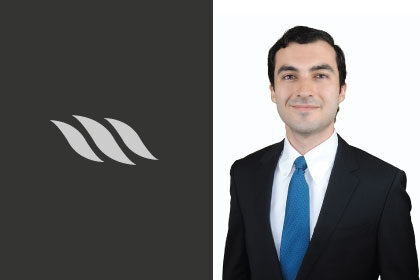 Panama, June 13, 2022. Morgan & Morgan Legal is pleased to announce the recent incorporation of Mr. Alejandro Vasquez Vallarino as a senior associate in the Corporate Law Department of the law firm.
Mr. Vasquez V. specializes in matters related to mergers and acquisitions, joint ventures, capital markets, debt and collateral structuring, and corporate re-organizations.
Prior to joining the firm, Mr. Vasquez V. gained experience as a senior associate in a major local law firm, where he participated in and co-led various commercial transactions. 
He holds an LL.B. with honors (Magna Cum Laude), an LL.M. from the University of Pennsylvania Law School, and a Business and Law Certificate from the Wharton School of this same university.
With this movement, our Corporate Law team reaffirms its commitment to offering exceptional service to its clientele with a legal team of top-level professionals.
Mr. Vasquez V. complete biography is available here.