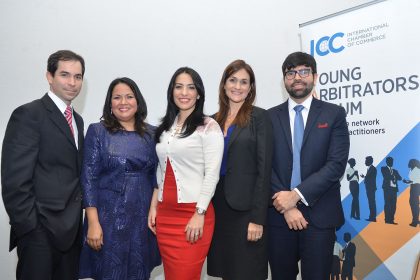 From March 16 to 18, 2016, Panama City held the International Arbitration Court Conference of the International Chamber of Commerce (ICC PANARB 2016) and the third version of the Annual Conference of the Latin American Arbitration Association (ALARB 2016) for the analysis of the main improvements and news on arbitration in Latin America and worldwide.
Morgan & Morgan was the main sponsor of this event and our partner, Luis Vallarino, participated as expositor in the forum organized by the ICC's Young Group of Arbitrators (ICC YAF) on "Panama as seat of local and international arbitration".
A large number of experts and professionals in the international arbitration field from different areas of the world met at the conference that served also to launch the ICC Arbitration Commission Report & ADR for Latin America: Decisions about international arbitration costs.
ICC is the main institution specializing in the solution of business disputes at an international level. Morgan & Morgan is member of the Panamanian Chapter established in the year 2004.