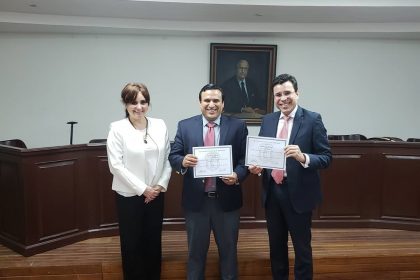 Panama, November 20, 2018. Adolfo Campos, senior associate and tax specialist, took part as speaker in the Seminar on Property Taxes in Panama-New Law 66 of 2017.
During the event the speakers talked about the most relevant aspects of Law 66 of 2017 which will begin to take effect on January 1st, 2019.
The activity was organized by the National Bar Association of Panama.
About Morgan & Morgan
Morgan & Morgan advises companies and individuals in matters pertaining to the Panamanian taxation system, including special taxes regimes. The firm has an experienced team of attorneys with broad knowledge in tax law addressing all sorts of industries, such as, financial services, technology, shipping, energy, real estate, intellectual property, retail and wholesale business, who can readily identify obstacles and solutions but mostly the opportunities clients can expect to achieve upon making business in Panama.