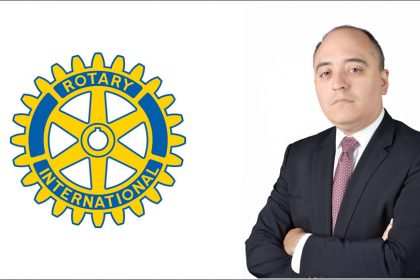 Nestor J. Broce, lawyer of Morgan & Morgan was sworn as president of the Rotary Club Panama South for the period 2018-2019.
The Rotary Club Panama South is a civic group founded in 1971 by business and professional men and women engaged in implementing humanitarian services programs in the community. They channel their individual, personal and financial resources to help the community through programs coordinated by the Rotary Club Panama South, Rotary International and Fundacion Rotary of Panama.
About Nestor J. Broce
Nestor J. Broce is a Senior Associate in Morgan & Morgan and General Manager of MMG Trust, headquarters of the fiduciary operations of the Morgan & Morgan Group in Panama.
Mr. Broce has a solid professional background.  He mainly specializes in trusts, estate planning, project management trusts, guarantee trusts, among other fiduciary services. His portfolio of clients include banks and trust companies, family businesses and companies, which requires sophisticated, custom-made fiduciary solutions for the organization and administration of private matters or specific business transactions.