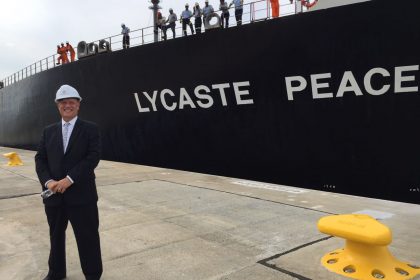 On Monday June 27, 2016 the Lycaste Peace, a liquefied gas carrying ship from the Japanese company NYK Line, became the first vessel with a Panamanian flag to transit the Canal expansion after its inauguration.
NYK Line is one of the largest transportation companies in the world, part of the Mitsubishi consortium, one of our firm's most reputable clients.
Some of Morgan & Morgan's partners were present at the Cocolí locks to witness this ship's historical journey that not only fills us with pride but also lets us become a part of this new chapter in the history of the Panama Canal.