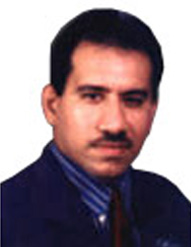 Naim E. Musa
507.265.7777
MMG Tower | 23rd Floor   
Ave. Paseo del Mar | Costa del Este | Panama, Rep. Panama   
P.O. Box 0832-00232 – WTC
Naim E. Musa is an Associate of Morgan & Morgan and Managing Director at Morgan & Morgan Trust Corporation (Belize), Ltd.
Mr. Musa has more than 30 years of experience in business and corporate law, estate planning, private interest foundations, company formation and management. His client portfolio includes renowned private companies, banking and financial entities, corporate practitioners and private clients.
Mr. Musa has been Managing Director of the International Merchant Marine of Belize (IMMARBE), the entity that manages procedures and several other activities relating to the registration of ships and mortgages in Belize.
He is a member of the Belize International Financial Services Association (BIFSA), Belize International Financial Services Commission (IFSC) and Belize Mutual Funds Commission.
Mr. Musa obtained an LL.B. at the School of Law of the Universidad Catolica Santa Maria La Antigua in Panama.
Mr. Musa is admitted to practice law in the Republic of Panama.