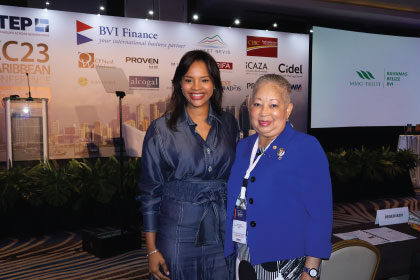 Panama, May 16, 2023. MMG Trust (Belize-Bahamas-BVI) had an outstanding participation as a sponsor of the STEP Caribbean Conference 2023, "Intrapreneurship – driving change in an uncertain world," held in Panama City from May 10 to 12.
The event brought together professionals from the Caribbean and Central America region experienced in the trust and corporate services industry.
Fanny Evans, partner of the Fiduciary Services Unit of the firm, was present during the event on behalf of MMG Trust.