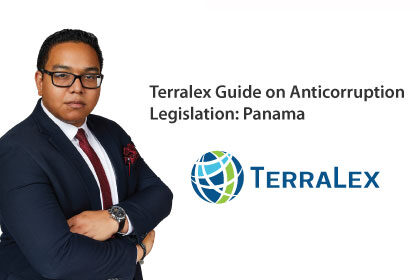 Panama, December 9, 2022. As a member of Terralex, our firm collaborated with the Panama Chapter of its Guide on Anticorruption Legislation, a comprehensive resource of information on the current regulations related anticorruption policies in various jurisdictions around the world.
Associate Joy Paull Torres from our Criminal Law team wrote about the key aspects and regulatory framework on anticorruption legislation in Panama.
The publication is available here.