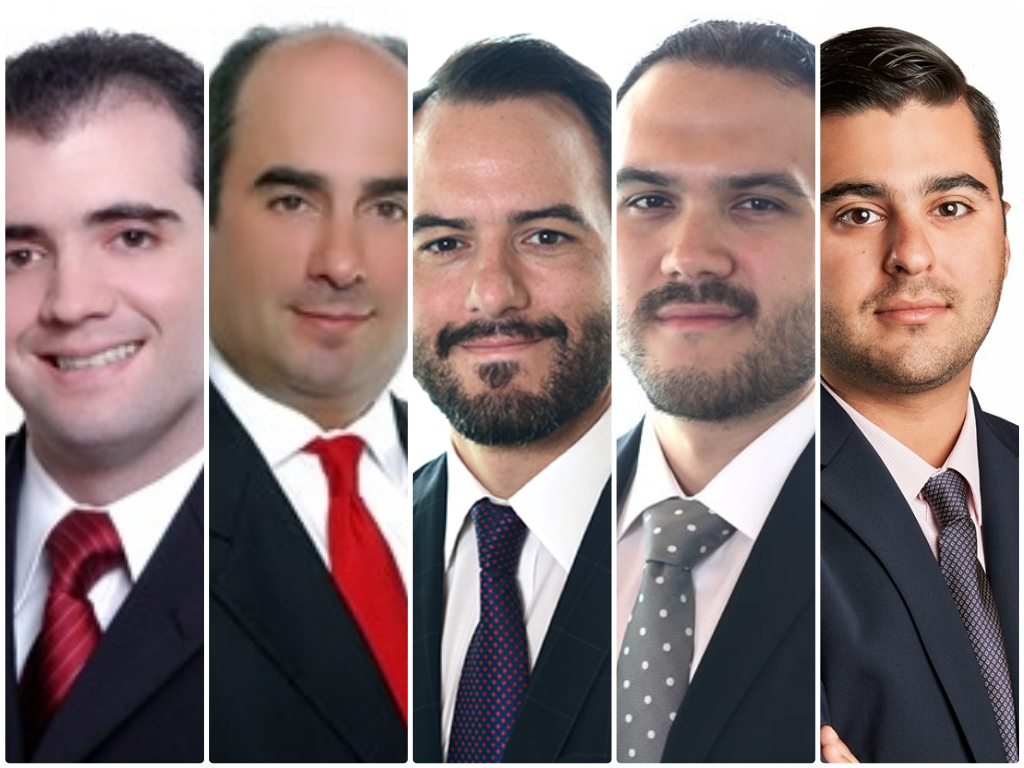 Panama, March 12, 2020. Morgan & Morgan advised  the shareholders of Unity Group, a holding company with subsidiaries engaged in insurance brokerage in Central America with operations in six countries (Panama, Costa Rica, El Salvador, Guatemala, Honduras and Nicaragua), in a corporate restructuring and subsequent sale of its business to Willis Europe B.V., a company incorporated under the laws of the Netherlands and a subsidiary of Willis Towers Watson (NASDAQ: WLTW), a leading global brokerage and consulting firm. The transaction will increase the reach and scale of Willis Towers Watson in the Latin American region, both for its Corporate Risk and Brokerage (CRB) and the Human Capital and Benefits (HCB) segments.
This was a cross border transaction involving United States of America, British Virgin Islands, The Bahamas, Panama, Costa Rica, El Salvador, Guatemala, Honduras and Nicaragua.
Partners Ricardo Arias, Francisco Arias, Roberto Vidal; senior associate Pablo Epifanio; and associate Miguel Arias, participated in this transaction.
Morgan & Morgan represented the shareholders of Seguros Morrice y Urrutia, S.A. (SEMUSA) in the sale of the majority shareholding stake of this company to the Marsh Group, a global risk management and insurance brokerage firm with headquarters in New York.
SEMUSA is one of the leading insurance brokerage firms in the Republic of Panama and has been Marsh´s local correspondent for 15 years.
Partner Francisco Arias, and associates Roberto Vidal, Ana Cristina Castrellón and Pablo Epifanio, participated in this transaction.
Morgan & Morgan representó a los accionistas de Seguros Morrice y Urrutia, S.A. (SEMUSA) en la venta de la mayoría de la participación accionaria de esta sociedad a Marsh Group, una firma global de administración de riesgo y corretaje de seguros con sede central en Nueva York.
SEMUSA es una de las firmas de seguros líderes de la República de Panamá y ha sido el corresponsal local de Marsh durante 15 años.
Francisco Arias, socio, y Roberto Vidal, Ana Cristina Castrellón y Pablo Epifanio, asociados, participaron en esta transacción.
Morgan & Morgan acted as Panamanian counsel to Mapfre in connection with a US$211 million insurance merger, in which Mapfre acquires 57 per cent of the shares of Aseguradora Mundial and Mundial Desarrollo de Negocio, subsidiaries from Grupo Mundial. This transaction makes Mapfre as Central America's largest insurance company.
The Firm assisted its client with the complete legal and administrative process required to carry on this transaction, including a review of the regulatory requirements, a preliminary due diligence on all of Grupo Mundial's insurance subsidiaries, review of the corporate requirements for the transfer of shares to the new holding entity, and the drafting and reviewing of all contracts an legal documents pertaining to the merger operation.
On behalf of Morgan & Morgan, partners Carlos Ernesto Gonzalez Ramirez and Inocencio Galindo lead this important assignment, in collaboration with senior associate Ramon Varela and associates Elizabeth Heurtematte, Roberto Vidal and Ana Cristina Castrellon.
Morgan & Morgan actuó como asesor panameño de Mapfre en relación con la fusión por US$211 millones en la cual Mapfre adquirió 57 por ciento de las acciones de Aseguradora Mundial y Mundial Desarrollo de Negocio, subsidiarias de Grupo Mundial. Esta transacción convierte a Mapfre en la compañía de seguros más grande de América Central.
La firma dio asistencia a sus clientes para completar el proceso legal y administrativo necesario para realizar esta transacción, inclusive una revisión de los requisitos reglamentarios, la diligencia debida preliminar a las subsidiarias del Grupo Mundial, revisar los requisitos corporativos para el traspaso de las acciones a la nueva entidad tenedora, y redactar y revisar todos los contratos y documentos legales relativos a la operación de fusión.
Por Morgan & Morgan, encabezaron esta importante tarea los socios Carlos Ernesto González Ramírez e Inocencio Galindo, en colaboración con Ramón Varela, asociado senior, y Elizabeth Heurtematte, Roberto Vidal y Ana Cristina Castrellón, asociados.