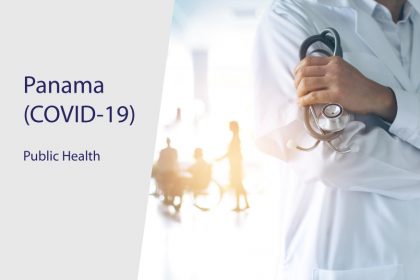 April 23, 2020
In order to allow the importation of medicines and other products for human health, during the State of Emergency, the National Directorate of Pharmacy and Drugs (DNFYD) of the Ministry of Health, has issued Resolution 280 of April 6, 2020 published in Official Gazette No. 29008 of April 22, 2020, which establishes the temporary procedures for the importation, the release of batches, and the personal use permits for medicines and other products for human health during the state of national emergency.
For the import process, scanned (PDF) copies of the documents indicated below will be accepted without legalization, provided they come from countries affected by CoVid-19:
Certificate of Absenceof diethylene glycol or ethylene glycol
Certificate of Analysis of the biological productbatch
Lot release certificate from the country of origin
Certificate of negative result for HIV and Hepatitis
Magnetic Resonance Certificate
Certificate of Raw Material Analysis.
The aforementioned PDF documents must be accompanied by an affidavit signed by the pharmaceutical regent or legal representative. The originals must be kept available and available to the DNFYD, which will request them.
Electronic Documents will be allowed, provided the link for their verification is included.
For the process of releasing batches of biological products, the following documents should be sent to the email 

[email protected]

, for inventory verification:
Note to the National Director of Pharmacy and Drugs
Product Photo, showing the complete labeling (lot number, expiration date, health registry and manufacturer name).
Quantity of product in the warehouse to be released
Storage conditions
Photo of the lot to be released.
The aforementioned documentation is the responsibility of the pharmaceutical manager and / or the representative of the establishment and will be subject to review by the DNFYD.
Import Permits for personal use, the following documents will be sent by email in PDF format, to 

[email protected]

:
Note of request and release from liability to the DNFYD.
Shipping guide
Commercial invoice
Copy of the personal identity document
Prescription by a Panamanian physician
The aforementioned resolution takes effect on April 23, 2020 and will remain in effect for the duration of the national state of emergency.