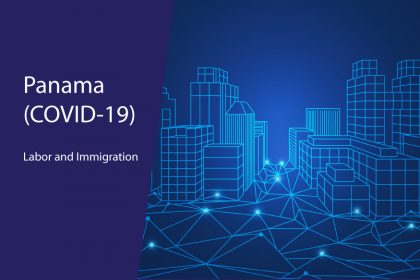 Panama, May 4, 2020.
The National Immigration Authority and the Ministry of Labor extend the measures taken as a result of the State of Emergency due to the COVID-19 pandemic.
National Immigration Authority
Residence permits are extended up to May 15th. This extension is in force since March 13th.
Reference is made to all permits and tourist stays that expire within the aforementioned period and will not give rise to fines due to expiration.
All terms are suspended until May 15th, including processes, actions. Attention to the public is also suspended until the same date.
Only humanitarian flights and those that transport cargo and products, medical-hospital equipment, medications, vaccines and any other necessary supplies to face the COVID-19 pandemic are allowed to enter the National Territory.
Ministry of Labor – Labor Immigration
The validity of work permits for foreign workers is extended until May 30th. This extension is in force since March 12th.
Any procedure related to work permits, as well as the judicial terms are suspended until May 30th.