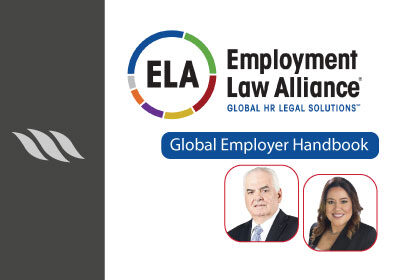 Panama, August 22, 2022. As a member of the Employment Law Alliance (ELA), our firm collaborated with the Panama Chapter of ELA´s Global Employer Handbook, a comprehensive resource for labor and employment law in over 100 countries around the globe.
Partners Ricardo Aleman and Maria Teresa Mendoza from our Labor Law Department wrote about the key aspects of labor law and employment relations in Panama that every small, mid-size business or multinational corporation should know.
The publication is available here.