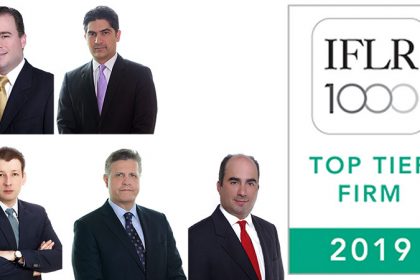 Panama, January 4, 2019. Morgan & Morgan received top-tier rankings in the IFLR1000´s 2019 Financial and Corporate guide in the categories Financial and Corporate and Project Development.
In addition, five (5) lawyers of the firm are listed as leading professionals in their areas of practice:
• Francisco Arias
• Carlos Ernesto Gonzalez Ramirez
• Inocencio Galindo
• Ramón Varela
• Aristides Anguizola
The IFLR1000 rankings are the result of a 6-month, in depth research project by IFLR 1000 independent editorial team who consider three main criteria: transactional evidence, peer feedback, and client feedback.