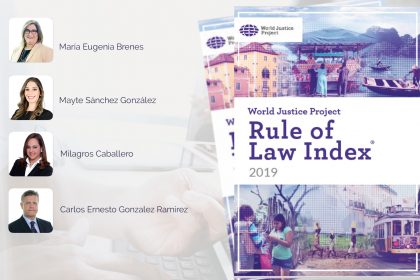 Panama, June 19, 2020. Maria Eugenia Brenes, Mayte Sanchez Gonzalez, Milagros Caballero and Carlos Ernesto Gonzalez Ramirez, attorneys at Morgan & Morgan, contributed with the Panama chapter of The World Justice Project (WJP) Rule of Law Index.
The publication, which was supported by experts from different countries, presents a portrait of the rule of law in 126 countries by providing scores and rankings bases on eight factors: constraints on government powers, absence of corruption, open government, fundamental rights, order and security, regulatory enforcement, civil justice, and criminal justice.
The PDF version is available online here.