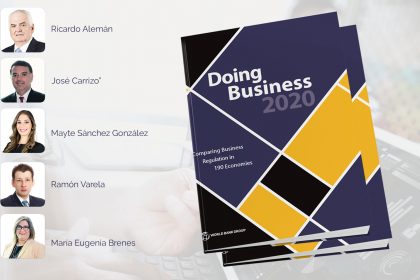 Panama, January 7, 2020. For the fifth consecutive year, Morgan & Morgan has contributed with Doing Business 2020, a publication that summarizes regulations that enhance business activity across 190 economies.
The following attorneys of the firm received a "Certificate of Appreciation" for their valuable contribution:
The report, which was published by the World Bank Group, is  is available for download here.