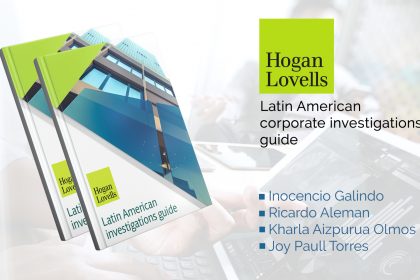 Panama, January 31, 2020. Partners Inocencio Galindo, Ricardo Aleman, Kharla Aizpurua Olmos, and associate Joy Paull Torres contributed with the first edition of the Latin American investigations guide, a frequently asked questions for conducting corporate investigations in various jurisdictions on Latin America.
This publication of the international law firm Hogan Lovells provides an overview from leading legal experts across the region.
The publication is available here.
Or a PDF version (Panama Chapter) is available to download here.