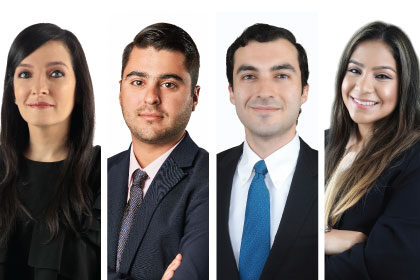 Panama, July 17, 2023. Morgan & Morgan Legal represented (i) ARTCAP LAC PRIVATE CREDIT SERVICES S.A., an affiliate of ArtCap Strategies, a Cayman-based investment group specializing in structuring custom solutions for clients in Latin America and the Caribbean ("ArtCap"), as administrative agent and co-arranger (together with Apollo Global Funding LLC); and (ii) Banistmo Investment Corporation S.A., as trustee, in relation to a 10-year US$90,000,000 senior secured loan granted to Banesco (Panamá), S.A., the fourth largest bank in Panama in terms of deposits and part of the Banesco International group ("Banesco") to finance the growth of Banesco's consumer loan portfolios and other corporate purposes in general.
The financing is secured by a portfolio of mortgages which were assigned to a trust constituted by Banesco, as settlor, Banistmo Investment Corporation, S.A. as trustee, and ArtCap, as administrative agent.
Partner Kharla Aizpurúa Olmos and international associate Miguel Arias Mamais advised ArtCap on the transaction. Alejandro Vásquez, senior associate, and Arantxa Fernández, associate, advised Banistmo Investment Corporation S.A., as trustee.